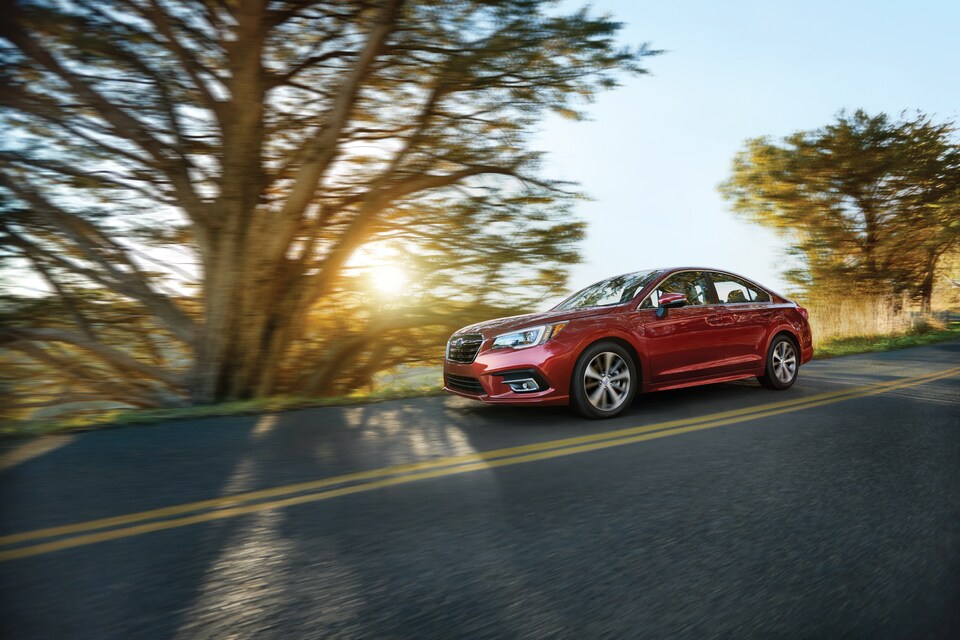 There's no doubt that the Subaru Legacy remains a hugely popular top-seller with our friends up in New England--but can it keep up with the tough demands of city life?
Sure it's good in the snow, it's affordable and loaded with standard features, and it comes with guaranteed Subaru value and durability. But in the city, or on the island, the 2018 Legacy takes its impressive resume even a step farther.
Check out our top four reasons why the 2018 Subaru Legacy is the right choice for the Staten Island and NYC areas:
Good looks and room with a view
Thanks to a minor facelift and refresh for 2018, the Subaru Legacy makes for an even sharper style in the city. Its token good looks are accentuated by a more aggressive front-end and, on some models, larger and bolder wheels. With over 104 cubic feet of passenger volume, you can really stretch out and be comfortable--even with four friends.
Efficient performance and good fuel economy
Just because the 2018 Legacy looks like a big car, that doesn't mean it'll empty your wallet like one. Since both engine options are paired to Subaru's smart CVT, this sporty sedan sees up to 34 mpg on the highway, and 25 mpg in the city.
Good grip and traction
Come on. It's a Subaru. Symmetrical All-Wheel Drive comes standard on every single new 2018 Subaru Legacy, and even if you're not the type to go for a cruise in the snow, there's no road in New Jersey that can't be improved by the smooth ride of Subaru AWD.
Some solid muscle
Here's where the 2018 Subaru Legacy might surprise you. The 3.6R Limited comes standard with the same six-cylinder engine that you'll find in the musclebound Outback, making 256 horsepower and 246 pound-feet of torque and giving you the thrills that you're looking for.
Check out the 2018 Subaru Legacy midsize sedan here, or visit Island Subaru to see it for yourself.