Now, it's not surprising that the new 2018 Subaru Impreza hatchback is spacious, flexible, and can carry a lot of cargo around NYC and Brooklyn--that's a given.
What might surprise you, though, is just how incredibly versatile the interior storage area of the new Impreza really is. Total cargo space has been increased from the last generation, thanks to a smart new redesign in 2017, and loading/unloading equipment and gear is easier than ever, thanks to a wider and squarer opening at the hatch.
The new 2018 Impreza features the same specs and dimensions as the 2017 Impreza hatchback.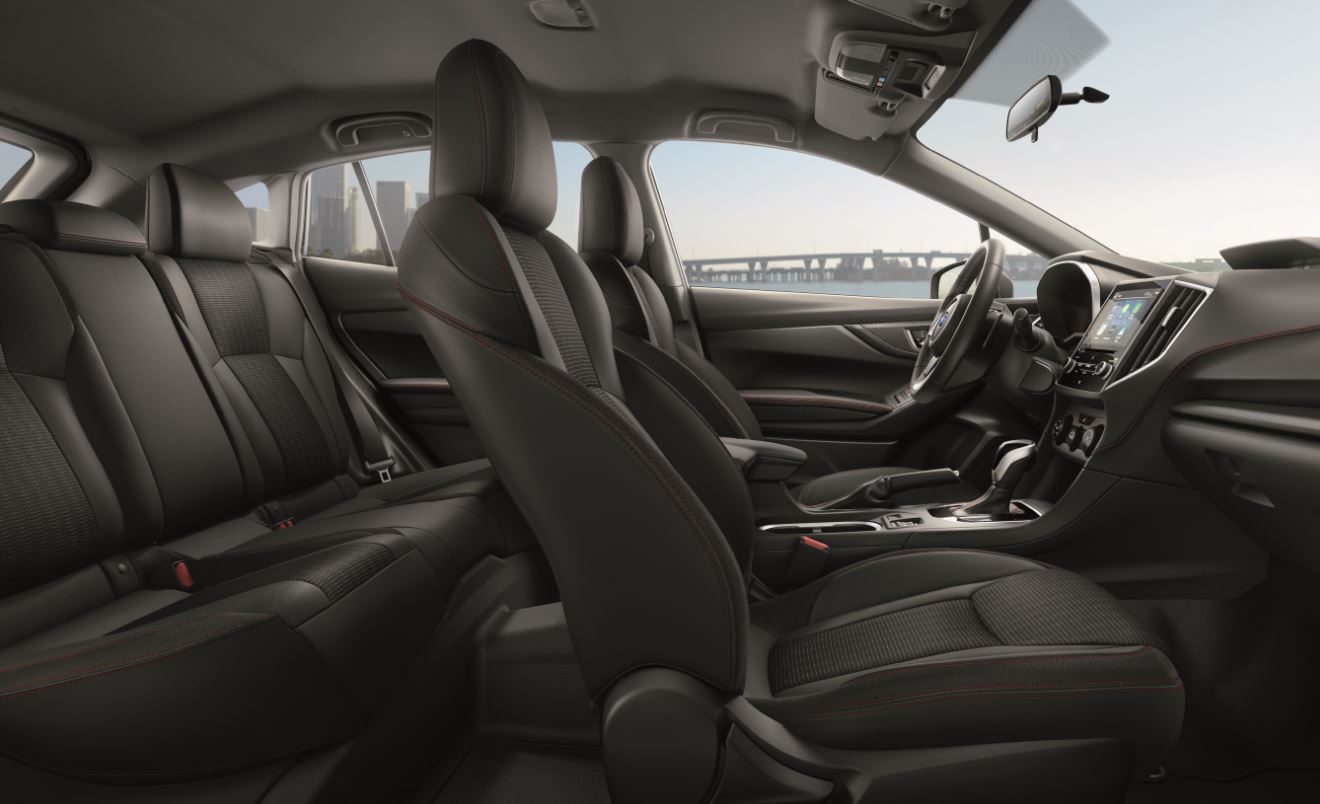 The new generation of Subaru Impreza 5-door cars is built on the brand's new Global Platform, which allows for a lighter, stronger, stiffer frame and body. Because the car was completely redesigned, Subaru engineers could optimize the cargo hold.
You may remember that Impreza models as late as 2016 had a stylish, inward "tuck" at the edges of the hatch area. While it did look attractive and modern, it could make loading certain things more difficult. For 2017 and 2018, the Impreza's cargo area has been clean-cut to increase load area.
2018 Subaru Impreza 5-dr Cargo Space vs 2016 Impreza 5-dr
Space behind 2nd row: 20.8 c.f. vs 22.4 c.f.
Space behind 1st row seat: 55.3 c.f. vs 49.7 c.f.
Length from gate to back of front seat: ~61" vs 55"
Floor width between wheel wells: ~43" vs ~42"
Gate width at bottom: ~40" vs ~35"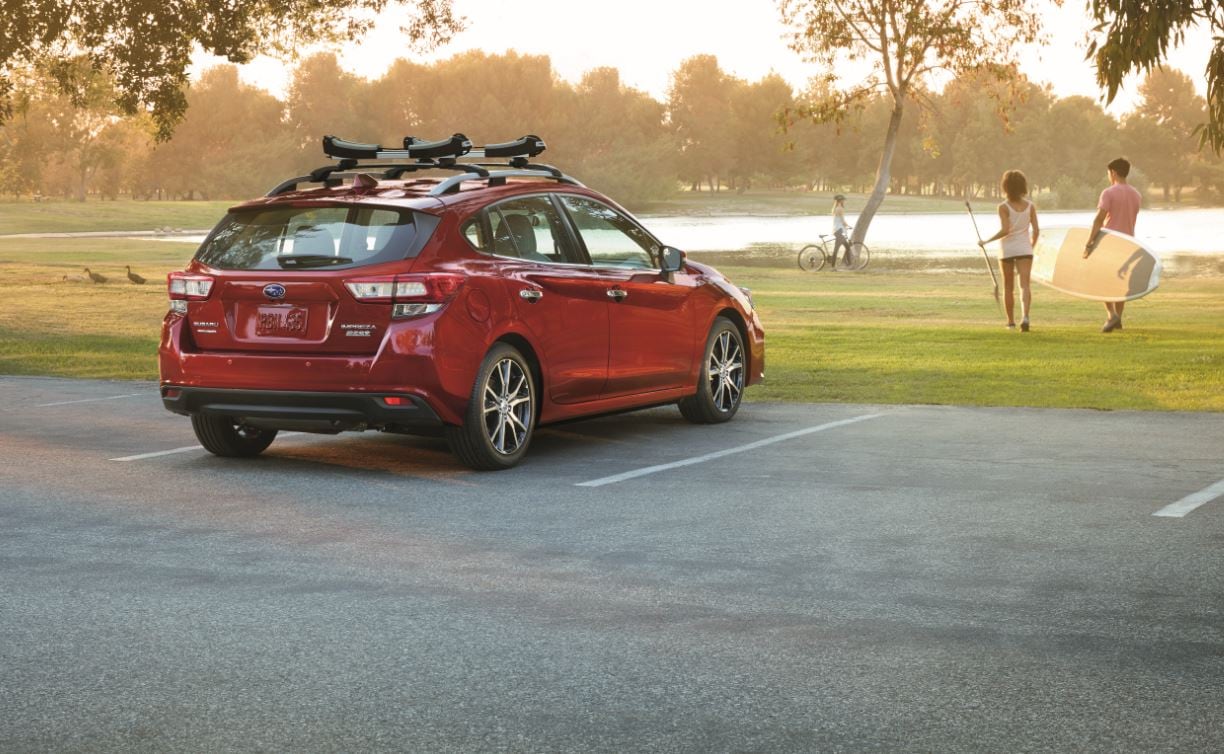 Even better?
Because Subaru AWD cars are made for the daily adventure, roof racks come standard on 2018 Impreza 2.0i Premium 5-door and 2.0i Limited 5-door models; you can utilize exterior cargo space, too, with custom new parts and accessories for Subaru like crossbars, Thule cargo boxes, bike racks, and a whole lot more.
Explore the new 2018 Subaru Impreza hatchback online to learn more about this great new versatile five-door, or visit Island Subaru in Staten Island to take a test-drive, and climb into the new cargo area to check it out for yourself.