When the Subaru Forester first entered the market in the late 90s, it excited drivers with its efficient practicality and overall quality feel. The year models since have only seen improvements made to the Forester design and the latest 2019 version of this icon is the direct inheritor of those efforts.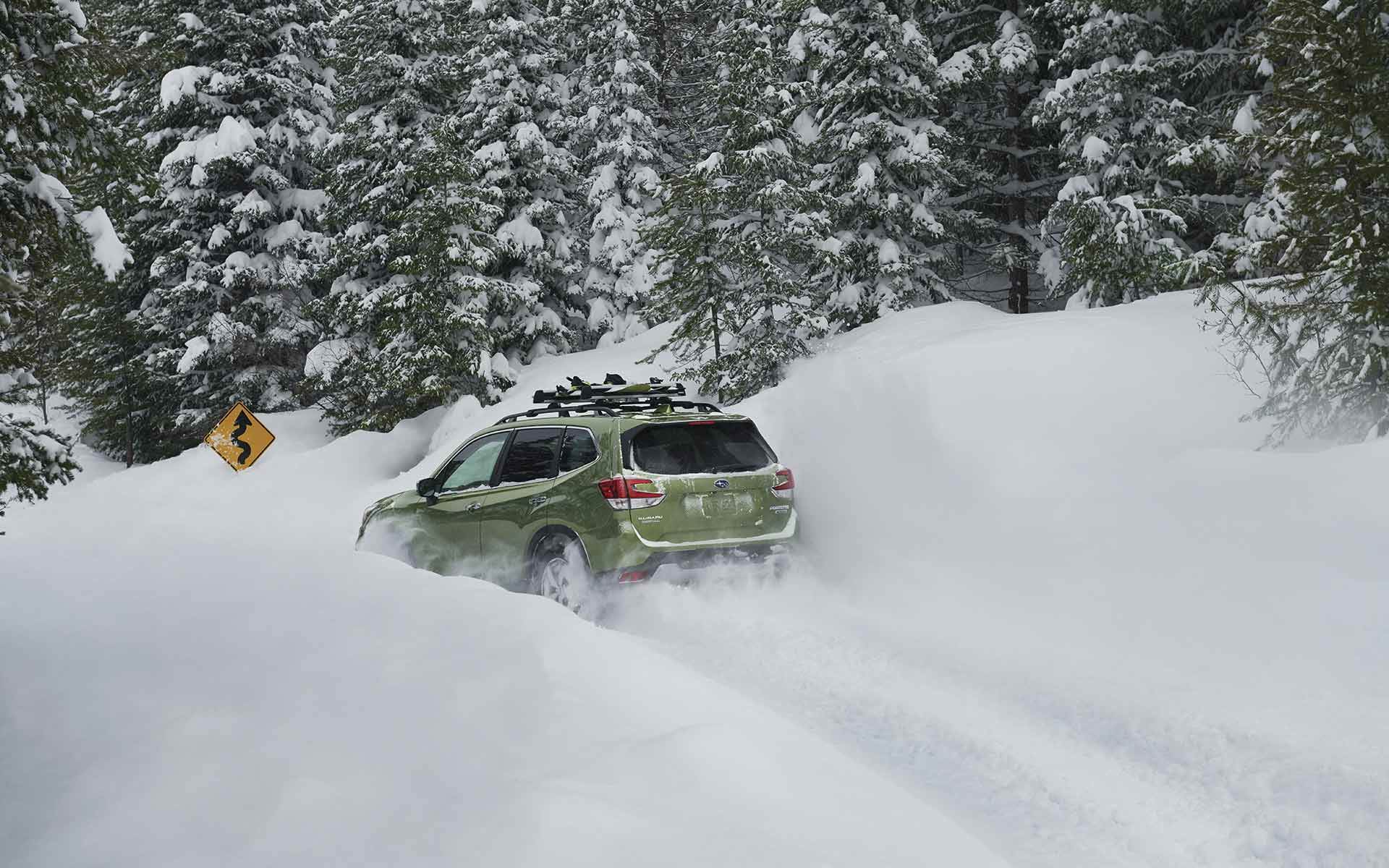 Redesigned as an entirely new generation of Forester, the 2019 is highly competitive within its class. Sporting a redesigned cabin that is both quieter and more luxurious, the 2019 Forester holds its own against contemporaries and redefines the standard. Nissan's proprietary EyeSight safety technology, which utilizes an array of sensors and autonomous braking to avoid accidents, is standard across the board for the Forester.
Beyond its impressive safety technology, the Forester cabin sports competent luxury features that allow it to stand apart from its competitors. High-quality materials adorn the cabin, which has been redesigned from previous model years to truly showcase the spirit of the Forester and Subaru's dedication to refinement. Clever design choices allow the Forester to maintain an extremely quiet cabin, free of outside distractions. Roomy seating combined with an available panoramic moonroof provides an upscale interior to match the quality displayed throughout the rest of the vehicle.
Extremely competent design choices combined with reliable engineering and cutting-edge technology, the 2019 Subaru Forester is a force to be reckoned with.
Island Subaru is a premier retailer specializing in new and used Subaru vehicles. Located at 1257 Hylan Avenue in Staten Island, our sales staff and technicians are dedicated to providing you a world-class experience. We look forward to serving you!
Subaru Dealership near New York City | Staten Island 2019 Forester