The 2019 Subaru Impreza is an impressive compact car that is sure to catch the attention of car buyers. If you're in need of a smaller vehicle for efficient city driving, the Impreza is your best bet. This vehicle is modern, affordable, and fun to drive. Learn more about the 2019 Subaru Impreza by reading on.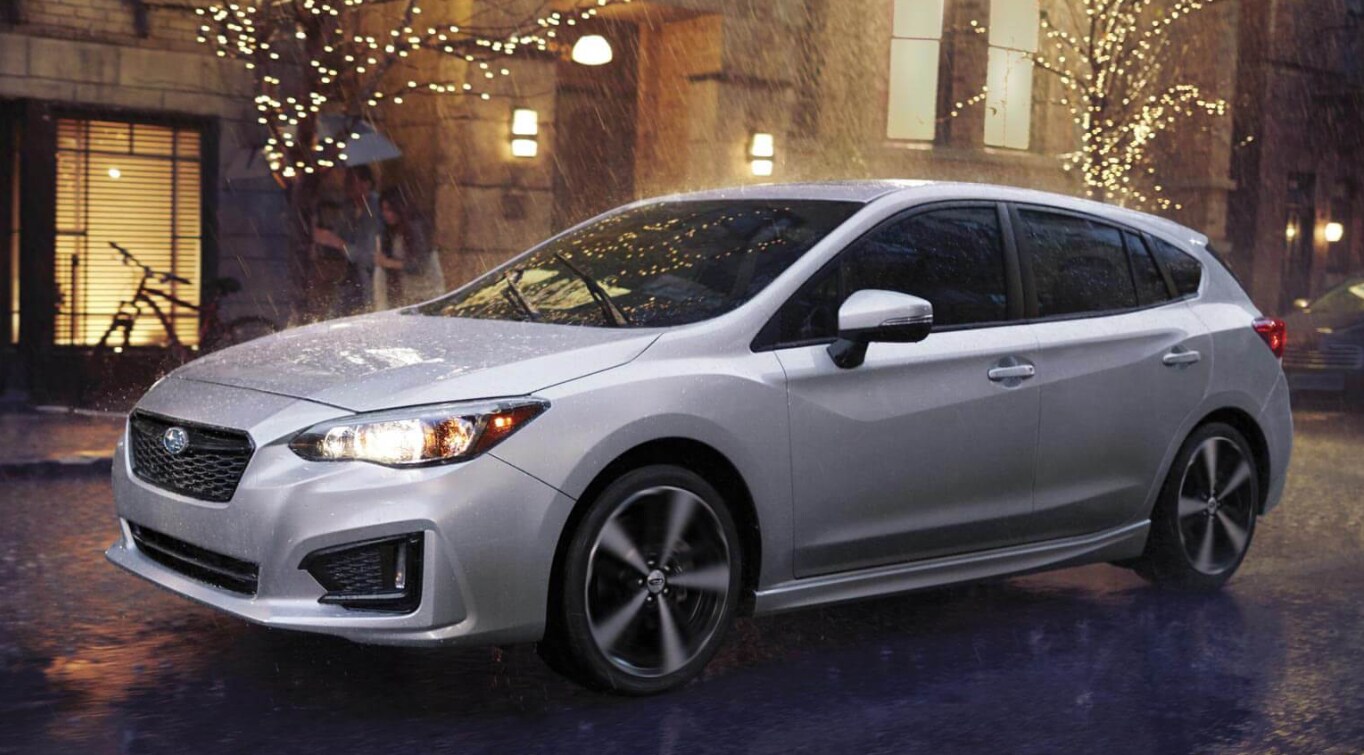 The 2019 Subaru Impreza is the perfect vehicle for individuals living in the city who need to make a daily commute to work. This vehicle comes standard with all-wheel drive, which allows individuals living in all climates to drive comfortably and feel in control. Plus, the Impreza earns notably positive fuel economy ratings, helping drivers reduce their carbon footprint and save money at the pump. This versatile vehicle comes in two body styles, a sedan or a hatchback. Select the sedan to transport friends and family, or opt for the hatchback if you plan on carrying more cargo.
For a smooth ride and exhilarating performance, consider making the 2019 Subaru Impreza your next vehicle. This hatchback or sedan is powered by a 2.0 liter, flat four engine, which is paired with a five-speed manual transmission. You can switch this transmission to a continuously variable transmission if you prefer automatic shifting. Either engine and transmission pairing achieves 152 horsepower, perfect for a sporty daily commute.
The 2019 Subaru Impreza offers plenty of modern technology, including a 6.5-inch touchscreen that is equipped with the StarLink infotainment system. With this touchscreen and infotainment system, easily stream music, access a GPS, check the traffic, view the forecast, and so on. The Impreza also has a USB port for phone charging, Bluetooth, and Apple CarPlay and Android Auto for smartphone connectivity.
Get behind the wheel of the Subaru Impreza when you visit Island Subaru at 1257 Hylan Boulevard in Staten Island, New York today!
2019 Impreza near Long Island City | Subaru Lease NYC