Perfect for road trips, daily commutes, and even off-roading, the 2018 Subaru Forester is a versatile and practical vehicle that can meet the needs of almost any driver. The style, comfort, and performance of this compact SUV is extraordinary and sure to please. Plus, there is a whole lot of love in the Forester.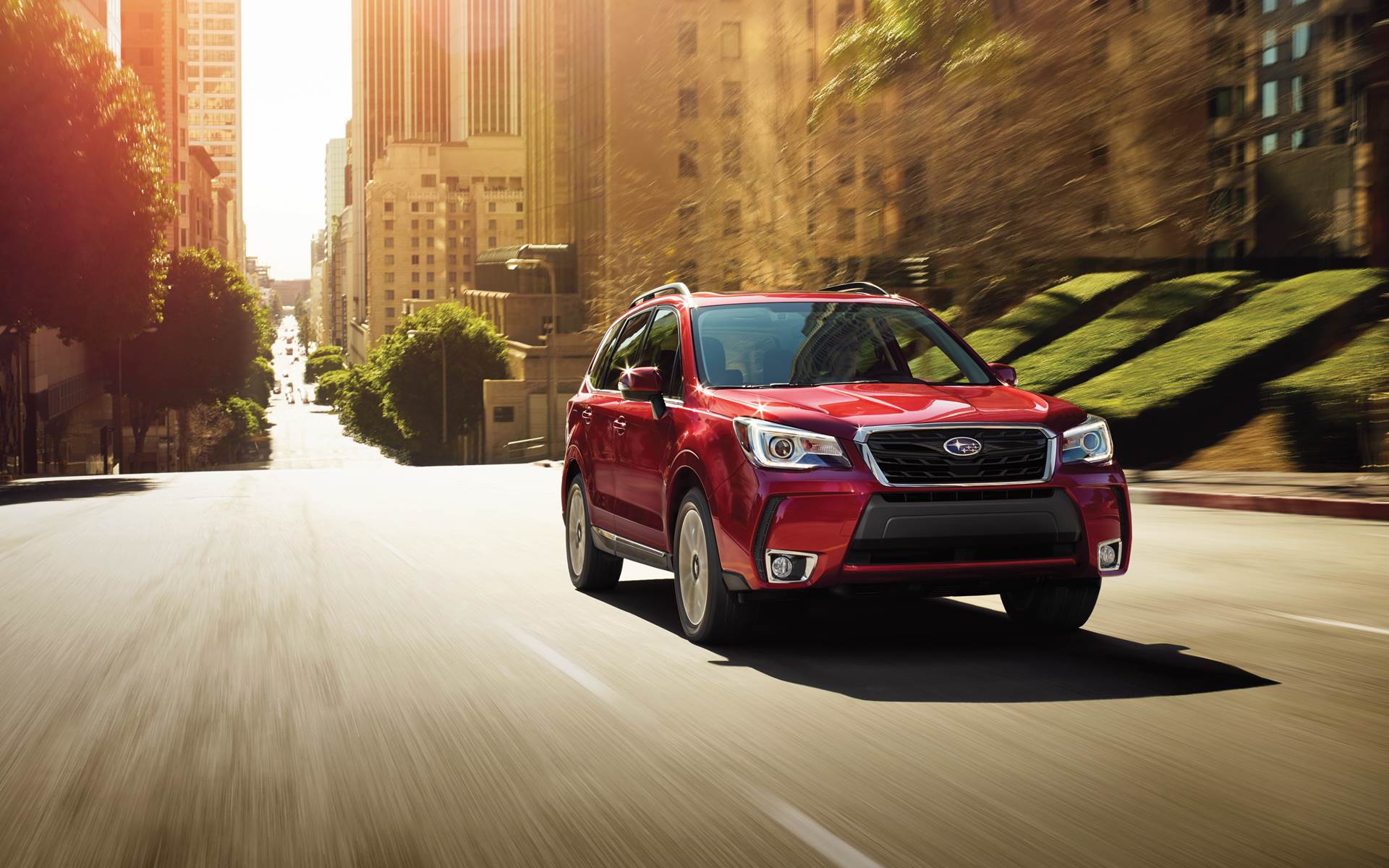 The 2018 Subaru Forester comes standard with a 2.5 liter engine that can earn an incredible 250 horsepower. Among the best in its class when it comes to performance, this compact SUV has the strong braking, precise handling, and versatile driving modes that make this vehicle perfect for off-roading, road trips, or simple daily driving. Feel in control as the driver of the lovely Subaru Forester.
The Subaru Forester has a lot of power for 2018, but it also has a lot of soothing and comforting qualities. The cabin of the Forester is quiet, with minimal wind noise, well-damped vibrations, and minimal buzzing. The vehicle's suspension and taller sidewalls also reduce bumpiness, whether you're driving through the city or off the road entirely.
The 2018 Subaru Forester can be found with a high-resolution, 7 inch, LCD center display on the dashboard. Use the touch screen to connect to your smartphone via Apple CarPlay or Android Auto, stream your favorite music, receive directions via the navigation system, and more.
Want to fall in love with the 2018 Subaru Forester? If you do, visit Island Subaru. At Island Subaru you can work with our friendly and professional sales staff to test drive the Forester for yourself. Find our dealership at 1257 Hylan Boulevard in Staten Island, or give us a call at 888-516-5704. We hope to show off the 2018 Subaru Forester to you very soon!
New York City Subaru Lease | Staten Island Subaru Forester