Get dirty while being clean behind the wheel of the 2019 Subaru Crosstrek plug-in hybrid. Subaru caters to their outdoorsy drivers, while also working to protect the environment. Subaru vehicles are known for their appealing spaciousness and capabilities, allowing drivers to get dirty on camping trips or road trips. With the Crosstrek plug-in hybrid, drivers can get dirty while driving clean.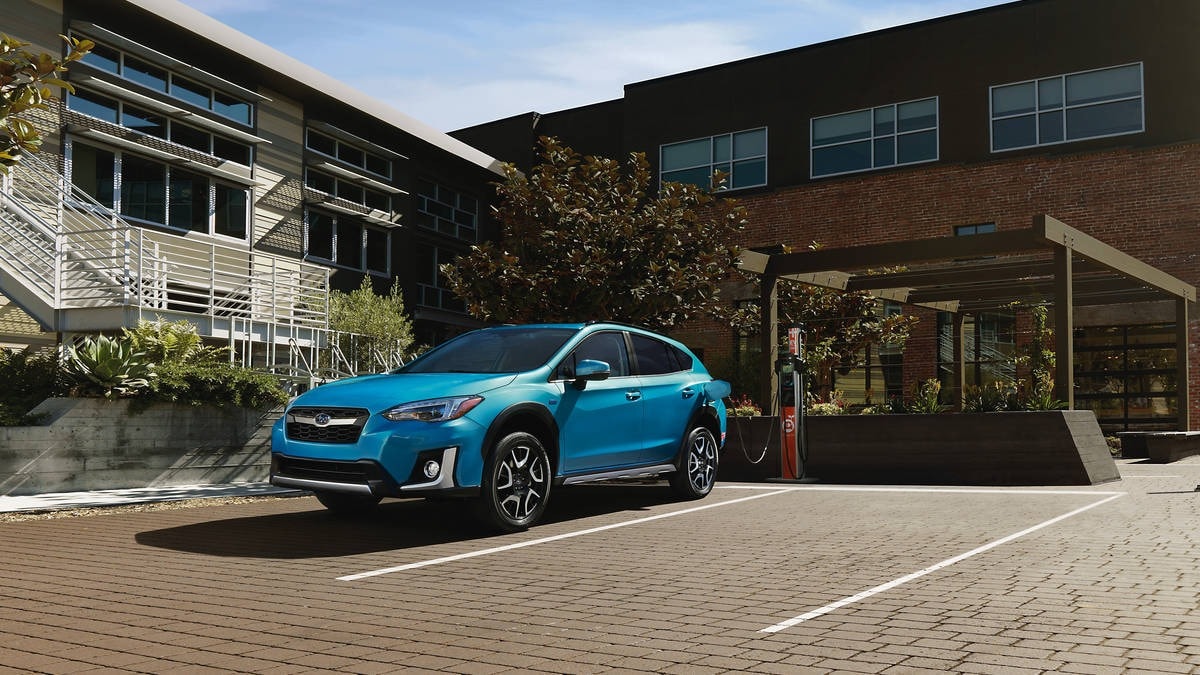 When talking about the capabilities of the Crosstrek, Subaru of America's product planning manager Garrick Goh said, "we actually say it's fine to take this vehicle off-road. Some competitor's owner's manuals warn against it."
The 2019 Subaru Crosstrek Hybrid is powered by a 2.0 liter flat four gasoline direct injection engine, like many Subaru vehicles are. This engine earns up to 148 horsepower and can move from zero to 60 miles per hour (mph) in only 9.3 seconds. However, this vehicle also has the option of driving with the 8.8-kWh lithium-ion battery pack. Either option mates with a Subaru Lineartronic continuously variable transmission component, which stands apart from competitors with its shifting ease and responsive performance.
Other than being capable and clean, the 2019 Subaru Crosstrek Hybrid is also spacious. The vehicle offers more than 100 cubic feet of EPA passenger volume, with 15.9 cubic feet of cargo space behind the rear seats. Fold these seats up and you open up the cabin to 43.1 cubic feet of storage space.
Enjoy the great outdoors while minimizing your carbon footprint with the Subaru Crosstrek Hybrid. Find this vehicle on our lot at Island Subaru soon. Our Subaru dealership is located at 1257 Hylan Boulevard in Staten Island. Individuals can also reach us by phone at 888-516-5704 for more information about the 2019 Crosstrek Hybrid. We hope to hear from you soon!
Subaru Dealership near New York City | NY 2019 Crosstrek