Subaru has developed a reputation for producing smart and reliable vehicles that focus more on substance than flash. No Subaru has done more to earn this recognition than the Forester, a station-wagon based compact crossover SUV that has graced streets for over twenty years. This workhorse, now in its fifth generation, continues to set new standards for how an SUV should protect its occupants.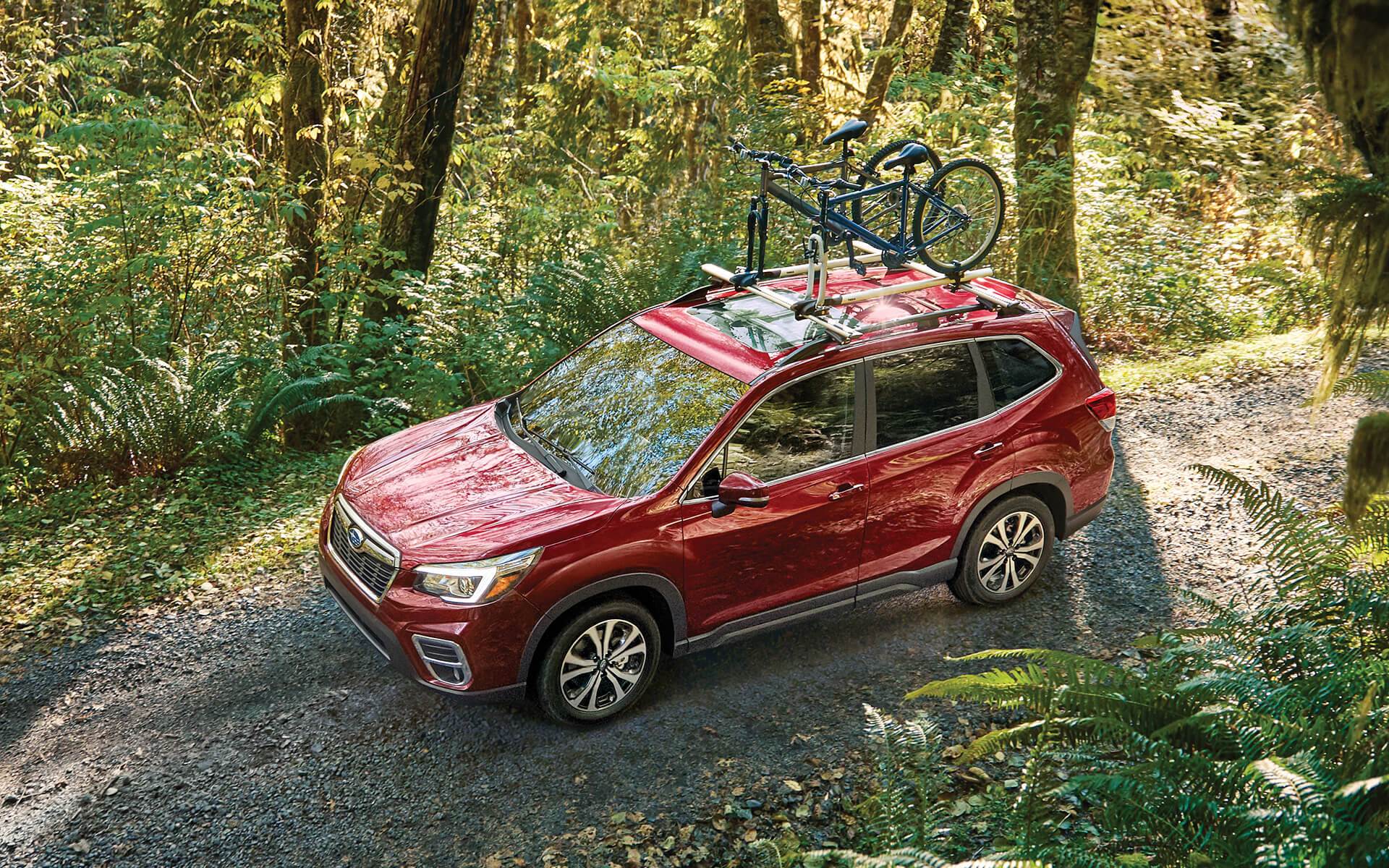 The latest generation Forester incorporates several design features specifically oriented towards safety. High visibility is offered by large windows and narrow supports, to help avoid nasty blind spots that catch the driver unaware. A standard state-of-the-art active safety suite, named EyeSight, provides adaptive cruise control, lane departure warnings and a pre-collision warning system with automatic braking. Additional available features include a blind-spot monitor rear cross-traffic alert and reverse autonomous braking.
In addition to these systems, Subaru has introduced DriverFocus as an available feature. An array of near-infrared cameras, orchestrated by facial recognition software, track the driver's status and signal an alert upon signs of fatigue or distraction. With DriverFocus, drivers can rest assured that all of their bases are covered.
Continuing a tradition of greatness that spans decades, the all-new 2019 Subaru Forester is packed with features that ensure you and yours remain safe tomorrow and beyond. If you are interested in viewing a Forester for yourself, or one of Subaru's other fine vehicles, we encourage you to visit our showroom at 1257 Hylan Blvd on Staten Island. We are Island Subaru and it would be our genuine pleasure to serve you.
Subaru Dealership near Long Island City | NY 2019 Forester