You can take your Staten Island vehicle to many other places than the service center of the dealership that sold the car to you. And, yes, some of those places may offer a better price or a faster turn-around time. While those things are important, they are not the only considerations for where you should take your car for repairs and maintenance.
​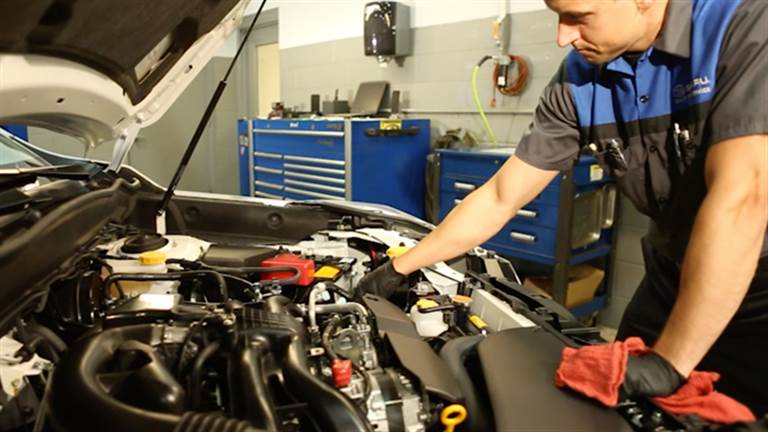 Island Subaru is like many other automobile dealerships; the service center specializes in the makes and the models of cars sold there. That means replacement parts are either handy, or easily acquired. The mechanics are also specifically trained to work on Subaru models. Because the service center specializes in Subaru, the average mechanic sees many more Subaru models in a year than a mechanic at a service center that takes most or all makes and models. Island Subaru is also very attentive to repairs that must be made for recalled models and will be able to service a recalled vehicle promptly.
Speaking of replacement parts, our service department only provides OEM (original equipment manufacturer) parts; you don't get imported "knock-off" parts. You will get replacement parts as good, or better, than the parts that came with your new car. And, our service department has all the necessary equipment for servicing Subarus, including the latest diagnostic software. Having the right equipment and parts means you'll likely go longer between repairs, too.
Customer service includes people service, not just auto service. We have extensive operating hours, starting (on weekdays) at 7:30 a.m., and ending at 5:30 p.m. Mondays, Wednesday, and Fridays. On Tuesdays and Thursdays, we work to 8:00 p.m. And on Saturdays, we go to 4:30 p.m. While you're waiting for your car, you can relax in our waiting room, enjoy a free snack, or use the Wi-Fi. And we do value your time, so you won't need to make our waiting room your second home.
Please consider making our service department your only stop for repairs and maintenance to your Subaru. You can find our Island Subaru service department located at 111 Quintard Street in Staten Island. For more information, please call 888-651-7913.