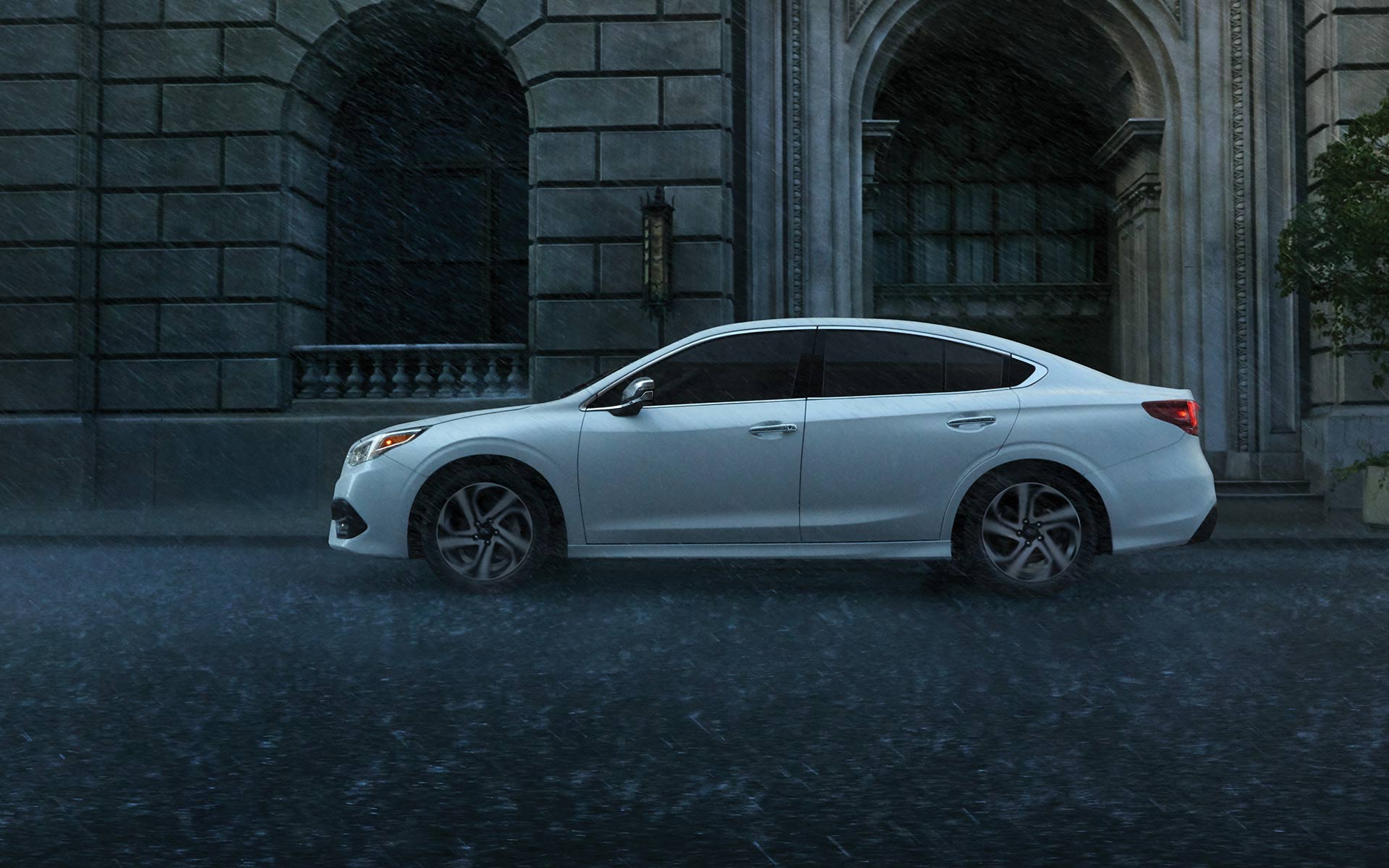 At Island Subaru located in Staten Island, NY, you can check out a sedan that has a spacious interior, a top-performing engine and a host of safety features. The 2020 Subaru Legacy is a stylish vehicle that is dependable and durable. This vehicle has the exterior, interior and safety features that drivers in the Staten Island area want and need.
The designers at Subaru have made the Legacy even more spacious inside that it was before. They've also provided many interior comfort features. Those who sit in the back will have plenty of room. There is now 39.5 inches of legroom in the Subaru Legacy.
For comfort, the Legacy offers a 10-way power driver's seat. This seat also has memory functions, so two drivers can set the seat position the way that they want it, and the Legacy will automatically readjust for either driver. The passenger seat now has power adjustment as well.
The Subaru Legacy takes care of the comfort needs of the people in the front and the people in the rear of the vehicle. All seats in the Legacy are now available heated, and the two front seats are ventilated to keep you cool. The steering wheel can come heated, so your hands will stay warm in the winter.
The exterior of the Subaru Legacy includes some nice features as well. The Legacy has available LED headlights for outstanding illumination. The lights are steering-responsive. They turn with the steering wheel so that you have illumination as you go around a corner. High beam assist with the headlights allows the vehicle to switch from high to low beams and back again automatically.
When it comes to keeping you and your family safe, the Subaru Legacy has the options you need. The Legacy comes with rear cross-traffic alert. The vehicle scans for cars coming in the parking aisle. You are alerted if a vehicle is detected. You also get rear braking assistance with the Legacy.
The 2020 Subaru Legacy is equipped with the safety and exterior features you want. This vehicle's interior is comfortable, roomy and classy. If you'd like to learn more about it, we encourage you to come to Island Subaru in nearby Staten Island to schedule a test drive or explore the features in greater detail. We look forward to seeing you soon!