From the moment it was first introduced to the automobile world, the Subaru Outback garnered a lot of attention and quickly became a favorite choice among people who were looking for a smart, reliable vehicle that fell somewhere between a car and an SUV. Offering rugged durability matched only by the comfort and convenience of the interior, Outback has carved out its own niche in the automotive industry. And as expected, the new model does not disappoint.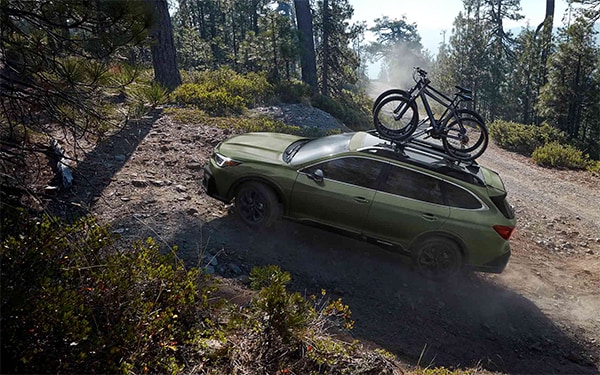 ​
One of the most popular features of this vehicle according to customers and critics alike was its exterior design and visual appeal. Because of this, Mazda has made very little change to the outer look of its prized wagon/crossover bestseller. But under all those stylish looks you will find a completely revamped and upgraded model that is sure to knock your socks off.
The platform is stronger and sturdier; the base engine has more horsepower, torque, acceleration, and better fuel economy. It also offers an optional turbocharged 4-cylinder engine which significantly outperforms the 3.6 liter 6-cylinder option that was available in previous models. When you add in the updated technological features, improved standard safety components, and the overall handling and drivability, Subaru has once again provided drivers with a great vehicle.
So the only question left is 'what are you waiting for'? Stop by Island Subaru today located at 1257 Hylan Boulevard in Staten Island or give us a call at 888-516-5704. The experienced and knowledgeable staff here is always ready to help you no matter which step of the car buying process you find yourself in. Whether you are just beginning your information gathering, looking to take a test drive, or ready to talk about price and terms, our team at Island Subaru will make sure that you are treated just like family.