The redesigned Subaru Legacy was revealed at the Chicago Auto Show. This stylish sedan is completely redesigned for 2020, offering drivers everything they loved in previous models, plus remarkable enhancements that are modern and innovative. To learn about the redesigned Subaru Legacy, just keep reading this blog post.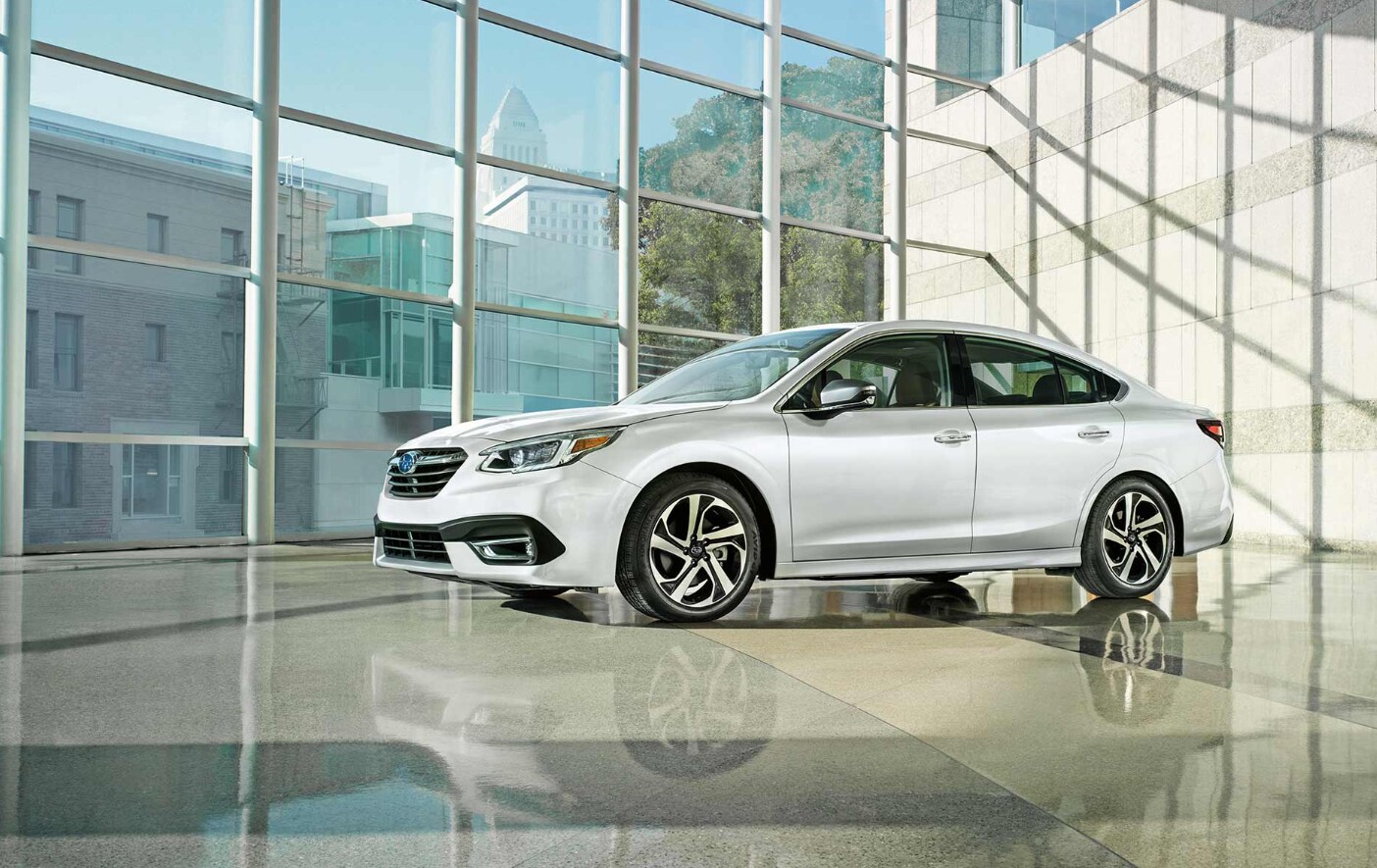 In 2020, the Subaru Legacy will be in its seventh generation. The Legacy is the newest redesign from Subaru. The automaker recently also redesigned their Impreza, Crosstrek, and Forester models. For 2020, the Subaru Legacy features improved fuel economy, more advanced safety features, and greater agility. Plus, riders can enjoy the technological advancements and the user-friendly infotainment system.
The 2020 Subaru Legacy will come in an available Sport trim level. This trim offers athletic performance, as well as sporty styling. The Legacy Sport will feature bold black side mirrors, 18-inch wheels, an exclusive grille with a black crossbar, and a rear spoiler. Select this trim when the 2020 Legacy is released to enjoy modern style and an aggressive edge.
One glance at the 2020 Subaru Legacy and you will notice the redesigned exterior chassis. This chassis is more rigid than before, providing greater strength and reducing noise in the cabin. The exterior of the Legacy also has a new grille, which is sleek and sophisticated, complimenting the narrow headlights. To add to the luxurious exterior design, the updated wheels and wheel arches are smooth and eye-catching. Subaru strived for a more streamlined and smooth exterior for the 2020 Legacy, which will surely impress.
This is the first redesign to the Subaru Legacy since 2015. Enjoy the latest that Subaru has to offer by keeping an eye on Island Subaru. Visit our dealership to stay up to date with Subaru releases, or call us at 888-516-5704 for further details about the release date of the 2020 Legacy. We hope to hear from you soon!