The Subaru Ascent is the largest to date. Originally unveiled at the Los Angeles auto show in 2017, the Ascent is a three-row midsize crossover that offers a lot to love. Let's take a look at seven of the coolest things about the Subaru Ascent!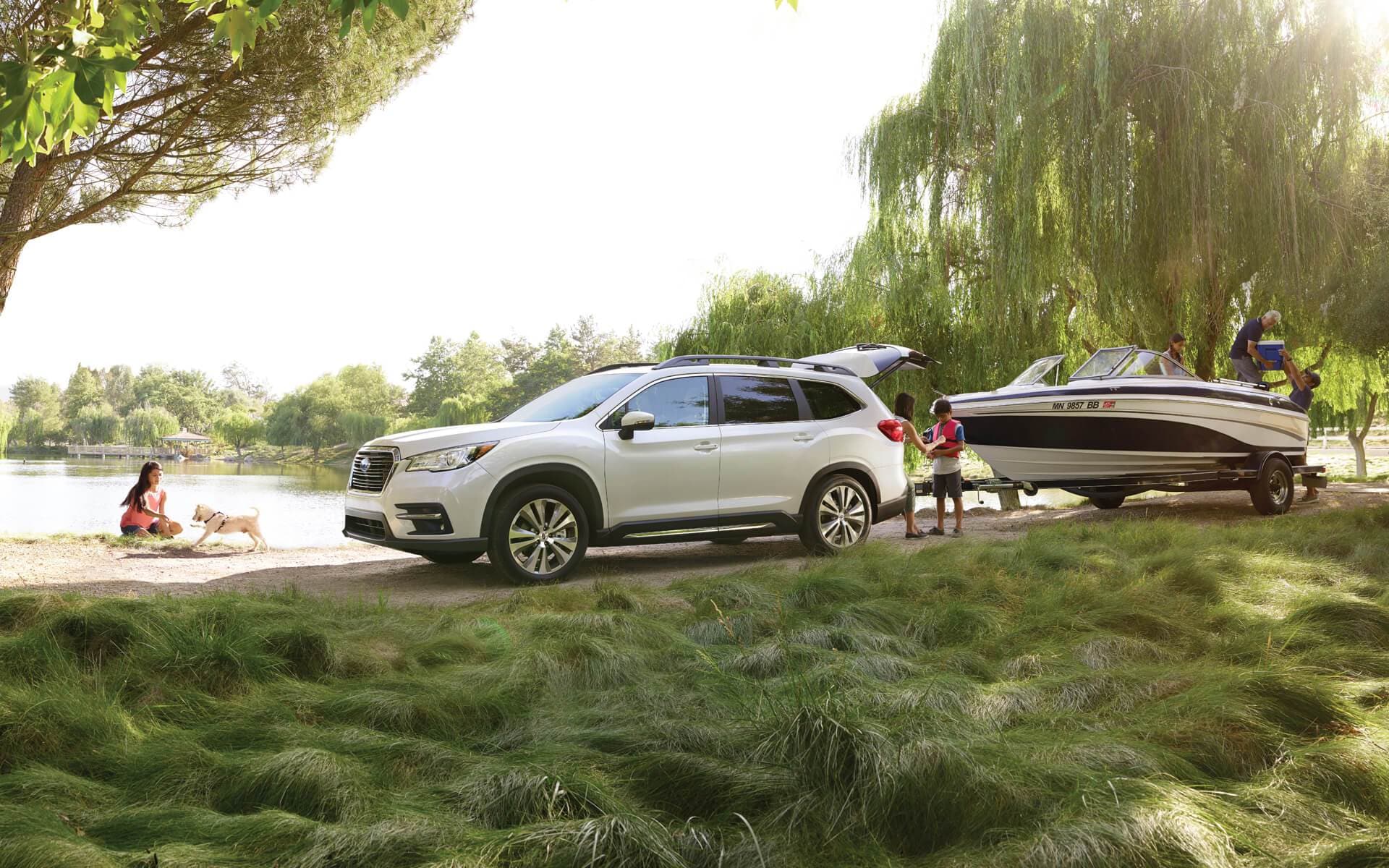 ?
1. Global Platform Reigns Supreme
Subaru's lineup utilizes a global platform that allows the vehicles to function well in all manner of circumstances and locations. The Ascent, though larger than other models in the lineup, is no exception.
2. Brand New Engine
Subaru's direct-injected, 2.4-liter, turbocharged and flat-four engine is offered for the first time in the Ascent. Notably, it's the first vehicle in the lineup with this engine option.
3. Independent and Four-Wheel Suspension
The Subaru Ascent offers a low center of gravity as well as four-wheel suspension that helps the vehicle feel solid and safe as it barrels down the road. If you're hoping for a vehicle that drives well and reassuringly, the Ascent might be for you.
4. Symmetrical All-Wheel Drive
If you're living in an area with inclement weather, the Ascent might be a great pick for your next vehicle. Subaru's Symmetrical All-Wheel Drive comes standard on the model and does particularly well in poor weather.
5. Rear-Vision Camera
The Subaru Ascent offers a handy rear-vision camera that makes backing up easy and natural. It's also helpful if you're planning to use the vehicle to tow anything – and since the Ascent can tow up to 5,000 pounds, you can do so safely.
6. Plenty of Seating Space
The flexible Ascent can seat up to eight passengers thanks to its three rows of seating. The third row isn't the most spacious, but there's enough room for at least a couple of adults to fit comfortably.
7. EyeSight Driver Assist
Finally, Subaru's safety system, EyeSight Driver Assist, offers dual cameras, lane departure warnings, lane keep assist, and blind-spot detection in addition to plenty of other great features.
Are you interested in learning more about the Subaru Ascent? Visit Island Subaru today at 1257 Hylan Boulevard in Staten Island or give us a call at 888-516-5704.