Crossover SUV's are arguably some of the most popular vehicles in the world right now. Featuring all of the benefits of a standard SUV with a smaller profile and sedan-like feel, crossovers contain the best of both worlds. As such, the competition between manufacturers vying to win the hearts and minds of drivers is stronger than ever.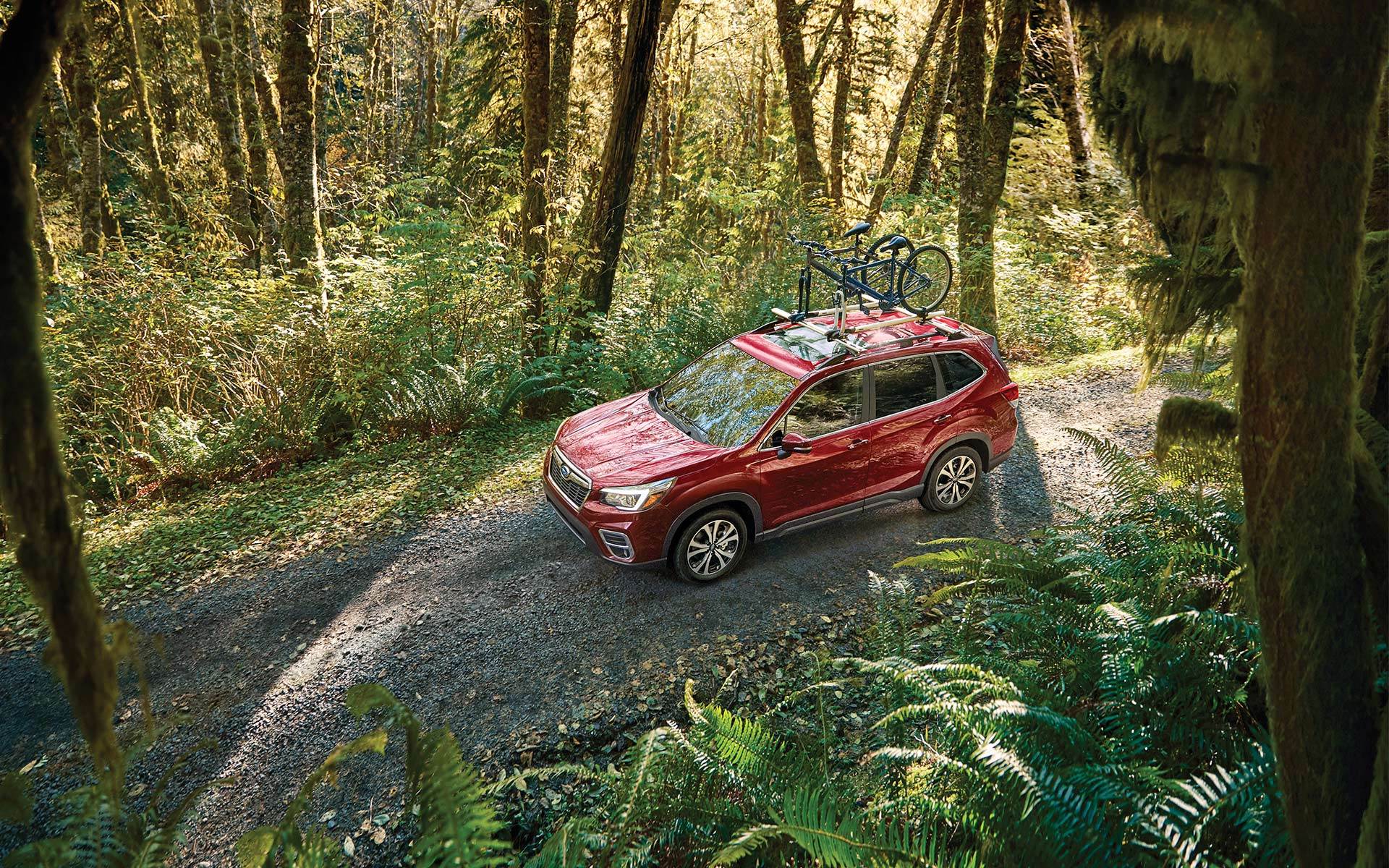 ?
Two of the most popular crossovers in the 2020 market are the Subaru Forester and the Toyota Rav4. Featuring similar features and design mentality, the two vehicles are very nearly matched, but the Forester pulls ahead.
The Toyota Rav4 is a few years older than the Forester. Redesigned in 2019, this latest Rav4 is beefier than ever before, featuring a more angular aesthetic and rugged design mentality. Beneath the hood is a 2.5-liter inline-4 that produces 203 horsepower mated to an 8-speed automatic transmission. Inside the cabin, a 6.5-inch standard touchscreen is built into the dash and provides access to a variety of onboard systems.
Conversely, the 2020 Subaru Forester has a simpler external design that provides a wide view for the driver while still retaining a pleasant appearance. Powered by a 2.5-liter flat-4, the Forester cranks its 182 horsepower through a continuously variable automatic transmission that provides seamless power across all speeds. Combined with standard all-wheel drive, the Forester is as comfortable off-road as it is on. Additionally, the Forester's cabin also features a 6.5-inch infotainment system that includes Apple CarPlay and Android Auto compatibility.
Both of these vehicles offer premium value and quality, including top marks in safety from the NHTSA and IIHS. These ratings are largely due to the automatic emergency braking present in both vehicles, capable of preventing forward crashes at speeds up to 25 miles per hour.
Nonetheless, when compared side by side, the 2020 Subaru Forester pulls comfortably ahead, owing in no small part to its superior interior amenities and design. If you are interested in viewing a Forester for yourself, or any of Subaru's other fine vehicles, we invite you to visit our showroom at 1257 Hylan Blvd, on Staten Island. We are Island Subaru and we would love to assist you!