Subaru is excited to announce that in September of 2019, we sold our 10-millionth vehicle in the U.S. The 10-millionth vehicle sold was a 2019 Subaru Impreza, which was purchased at the oldest Subaru retail facility in the country. After the customer made their new car purchase, the retailer threw a surprise celebration that involved the retailer's owner and staff, as well as Subaru of America representatives.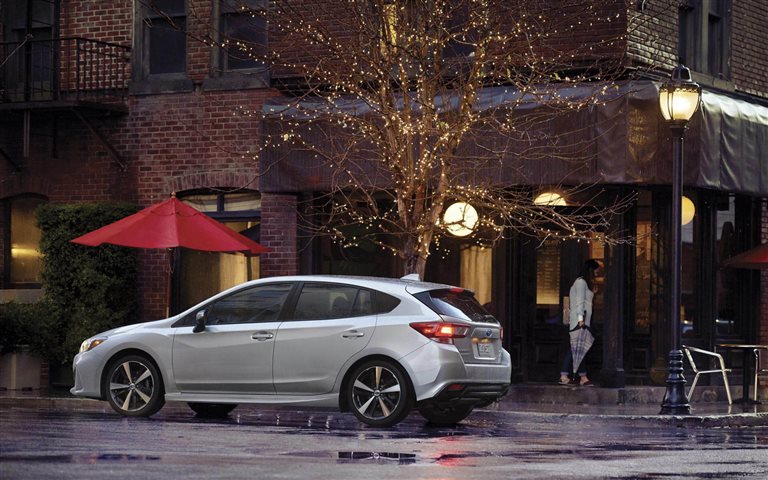 ?
"It took us 41 years to achieve our first five million sales, and just over 10 years to achieve the next five million," said Thomas J. Doll, President and CEO of Subaru of America. "Accomplishing this milestone reflects our commitment to providing customers with vehicles made to the highest standards of safety, reliability, and dependability."
Nate Wade Subaru in Salt Lake City, Utah was the dealership that sold the 10-millionth vehicle. Dr. Craig Harmon was the purchaser. He is a return Subaru customer who purchased the 2019 Impreza for his daughter Rachel. This purchase marks the seventh Subaru owned by the Harmon family.
"My family and I drive Subaru vehicles for their proven history of safety and reliability and performance in inclement weather," said Harmon. "We only have one problem with Subaru: the vehicles last too long!"
Nate Wade Subaru is the oldest Subaru retailer in the United States. Recently, the dealership celebrated its 50th anniversary. Nate Wade Subaru is family-owned and run. They are committed to their local community and the environment, donating more than $100,000 to different charities and non-profit organizations on an annual basis. They are also a certified Subaru Eco-Friendly Retailer since 2017.
Subaru is thrilled to meet the 10 million mark, and hope to sell millions more. If you want to get behind the wheel of a Subaru, visit Island Subaru! We are located at 1257 Hylan Boulevard in Staten Island, and we hope to see you here soon!