Even though the Subaru Outback has one of the biggest loyalist followings out there for its class, and although many of it's standard features that set it apart from such as all-wheel drive will always be a part of the design of this modern classic, the 2020 model also has some serious upgrades. It is here and it's arrived at Island Subaru in Staten Island.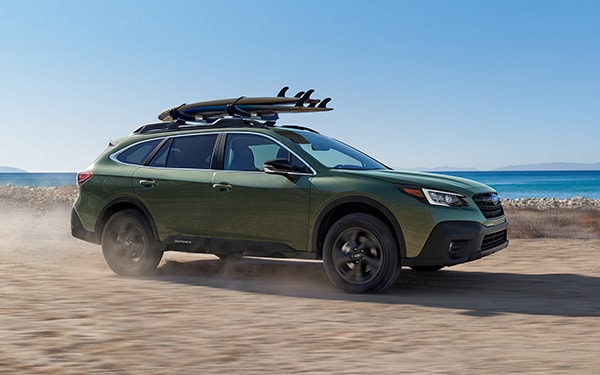 With All-New Tech
Recently, Subaru has begun experimenting with driver recognition software, and it has been using it in its vehicles. Well, the new Outback has the most advanced and up-to-date version of this tech yet and it has numerous features. In addition to automatically adjusting the settings to your preference, it also monitors for changes in your eye direction towards the road, to help avoid driver distraction.
With a Firmer Platform
Boasting a sturdier frame and better suspension, this year's Outback is a much quieter and peaceful ride than some previous models. Enthusiasts and some reviewers are saying this may be the best model ever, especially for longer trips. Better gripping tires for increased control also help to make the ride feel more steady and secure. If this vehicle keeps getting more and more comfortable, people may forget it's meant to be rugged and taken off-road!
So, if you are as excited about this new Outback as we are, then come out today and take a look at it. Of course, the best place to do that would be Island Subaru, located at 1257 Hylan Blvd. The great folks there can sit down and talk further with you about this or other vehicles, they can assist you with a test drive, or they can look over your trade and talk financing options with you. Whatever you need, they can help. You can also reach them by phone at 888-516-5704.