Even though many SUV owners may never take their vehicles off-road, the fact of the matter is that a growing number of drivers are increasingly taking up hobbies that include off-pavement activities. For these folks, all-wheel drive is a very necessary component to their travels and not just any old brand will do.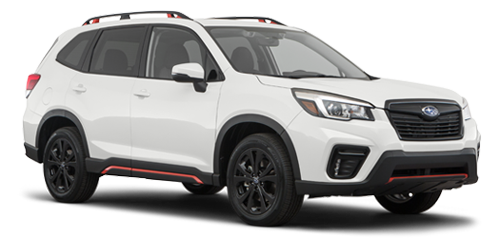 ​
So to make sure that our friends who are in the market for one of these vehicles actually get one that will meet their needs, your neighbors here at Island Subaru thought that we should point out the fact that according to Consumer Reports, Subaru offers the best all-wheel-drive models available.
The First is Still the Best
According to their research, the Subaru Outback, Forester, Crosstrek, and Ascent are not only the best SUVs for the snow, but also for off-roading in general. Even though Subaru basically invented this segment of the automobile market decades ago, the fact is that the other manufacturers still haven't been able to catch up to the original.
What Makes Subaru AWD So Superior to Its Competitors?
Two of the most important factors are that Subaru offers more ground clearance than all of its competitors while still positioning the engine lower in the chassis, creating the proper center of gravity to allow it to maneuver and handle better on the rugged terrain.
To get a better idea of why this brand of SUV leaves the rest of the class stuck in neutral, head on over to Island Subaru. You can find us at 1257 Hylan Blvd. Staten Island, NY 10305. One of our friendly automotive professionals will be more than glad to show you around our impressive inventory. And as always, feel free to give us a call by dialing 888-516-5704.