With the unveiling of the latest Altima from Nissan, a gauntlet has been thrown and Subaru is ready to answer the challenge. The 2020 Subaru Legacy is the clear answer to Nissan's Altima, dwelling in the same 'family-sedan' category of all-wheel drive four-doors. Which one will dominate? Let's take a look at how they line up.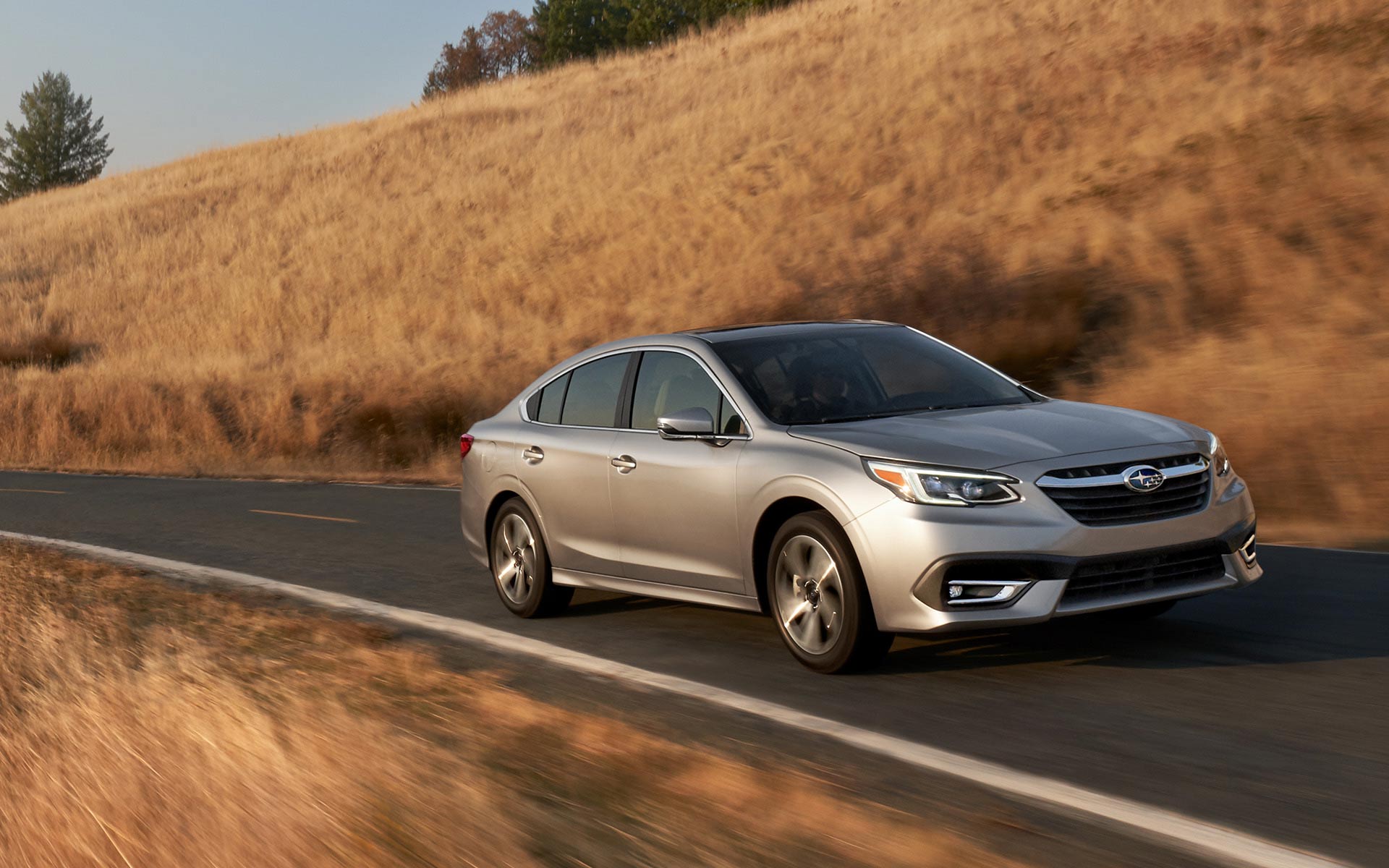 ​
Subaru has led the charge on all-wheel-drive technology in the past, with "Symmetrical AWD" badging on most Subaru vehicles and a marketing campaign extolling the virtues of all-wheel drive. Add to this the fact that the Subaru Legacy is the only affordable mid-size sedan that regularly offered four-wheel-drive prior to the unveiling of Nissan's latest Altima. The Altima, now in its sixth-generation, must overcome some significant hurdles before it can best the Legacy.
Both vehicles were recently redesigned. The Altima is lower, longer and wider; featuring bold styling and sharp body accents. Available 19-inch wheels and flamboyant color options create an athletic appearance that tries to put this 4-door sedan into sports car territory. Conversely, the Legacy sticks to Subaru's tradition of simple styling and a muted exterior. The Legacy is a car for sensible adults and doesn't attempt to look flashy.
However, this lack of flair betrays the performance options that lie within. The Legacy is powered by an available 2.4-liter turbocharged engine that can crank up to 260-horsepower and over 176 lb-ft of torque. Compared to Nissan's 182 horsepower, the Altima can't hold a candle to an upgraded Legacy.
Outside of mechanical prowess, each vehicle features a cabin rich with amenities and comfort options, although the Legacy boasts a superior layout and design. Where the Altima can feel cramped and has limited visibility, the Legacy allows a clear view of your surroundings and a cabin that feels spacious and full. Altima's failing in this regard is yet another victim of sacrificing functionality for flash and more evidence for the ultimate superiority of Subaru's mature approach to design. The Legacy features an enormous 11.6-inch vertically oriented touchscreen that allows access to its various infotainment options, including Apple CarPlay. That said, the Altima does manage to squeeze out more cargo space than the Legacy, capable of holding up to eight carry-on-size boxes.
While both vehicles are excellent for their class and possess the unique feature of all-wheel drive, the Subaru Legacy is clearly the superior choice. If you are interested in seeing what makes the Legacy a champion, we invite you to visit our showroom. Located at 1257 Hylan Blvd, in Staten Island, we are Island Subaru and we would love to show you what Subaru can do for you.