If you're thinking about a 2020 Subaru Outback for your next vehicle, you're probably wondering how the new 2.4-liter turbo 4-cylinder XT engine stands up against last year's 2.5-liter engine. For starters, the new XT engine upgrade has significantly improved fuel economy, potentially making it a viable option for an increasing number of consumers.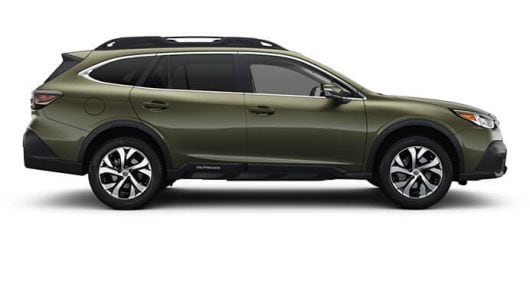 ​
However, what may most help you determine which of the 2 engines is best for you is to compare how they drive. The 2.4 XT engine produces 260 hp and earns 23/30 mpg city/highway, which is much better than the 3.6R 6-cylinder of the model's last generation, which is a lesser 20/27 mpg city/highway. However, downsizing the engine has affected how it interacts with the Outback's standard CVT, and sometimes that can make all the difference when choosing an engine that provides a smoother drive.
Regardless of which engine you choose, the 2020 Outback won't provide sports car handling, but the main disappointment is with the 2.4XT/CVT combo, and hopes are that the 2021 Outback XT will feature a re calibrated transmission better equipped to handle the powerful turbo 4-cylinder responsively.
So, which is the best engine option for the 2020 Subaru Outback?
Honestly, there is no unanimous winner here. However, you can save cash and mpgs in those times that you need a quicker response from your vehicle's engine and transmission by choosing the 2.5-liter engine. The overall improved fuel economy of the XT engine may not make up for its decrease in drivability.
At Island Subaru, we want you to be able to make an educated decision when it comes to the motor in your 2020 Outback. Please visit our dealership at 1257 Hylan Blvd, Staten Island, NY 10305 or call us to schedule a test drive at 888.516.5704.