If you are looking for the perfect compact SUV to carry you and your gear, the Crosstrek is a great choice. There's a lot to love about the Crosstrek, so consider this your introduction to an amazing crossover.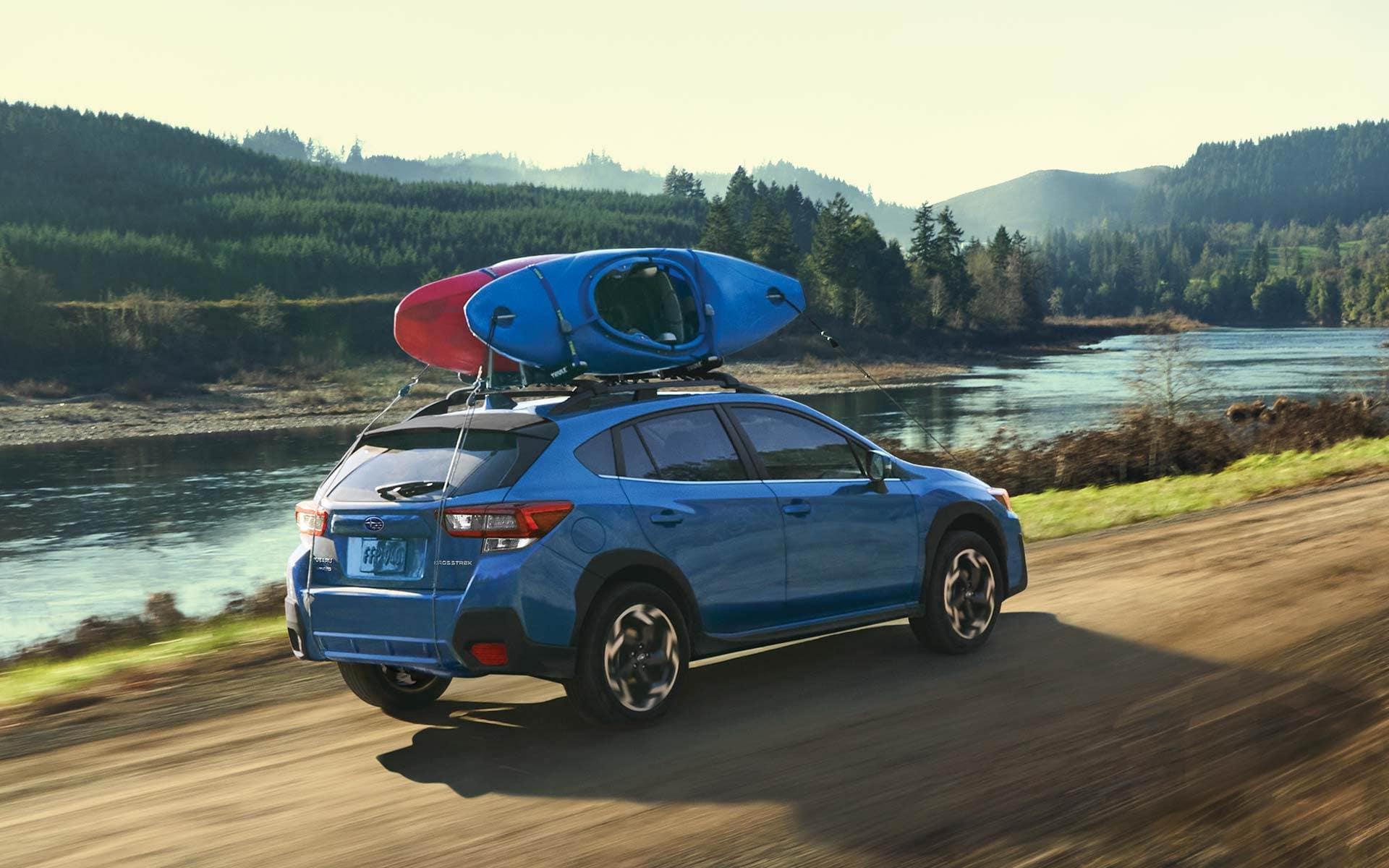 What's So Great About the Crosstrek?
When you look at the Crosstrek, it is easy to see a sleekly designed compact SUV. The 2021 Crosstrek comes with a 250 hp engine standard, which gives you the most power the Crosstrek has ever had. Of course, the Crosstrek also has a symmetrical all-wheel drive, which allows you to haul yourself and your gear anywhere you want to go. The Crosstrek also has a lot of cargo space, and the folding seats give you more room for tents, skis, or anything else you're hauling. There are also raised side rails so you can carry some of your equipment on the roof for even more hauling space.
Also, the Crosstrek is built to last on a gorgeous solid frame and a dedication to craftsmanship that sets it apart from other cars. In fact, nearly 95% of Subarus that were built 10 years ago are still on the road today. Your Subaru will be able to take all of the punishment you can give it, and still be driving on the roads many years from now. Often, Subaru owners pass down their used Subarus to their children--or their grandchildren. That means when you buy a Subaru, you are making a great investment.
When you're ready to look at the new Crosstrek, you need to check them out here. ! We have tons for you to choose from! Why not come on by and see us at 1257 Hylan Boulevard, Staten Island, New York, 10305? You can call us for a test drive as well at 888.516.5704.