Let's take a look at the 2021 Subaru Crosstrek - a vehicle that is a cross-breed between an SUV and a hatchback and the successor of previous models such as the 2020 Subaru Crosstrek and the 2019 Subaru Crosstrek alike.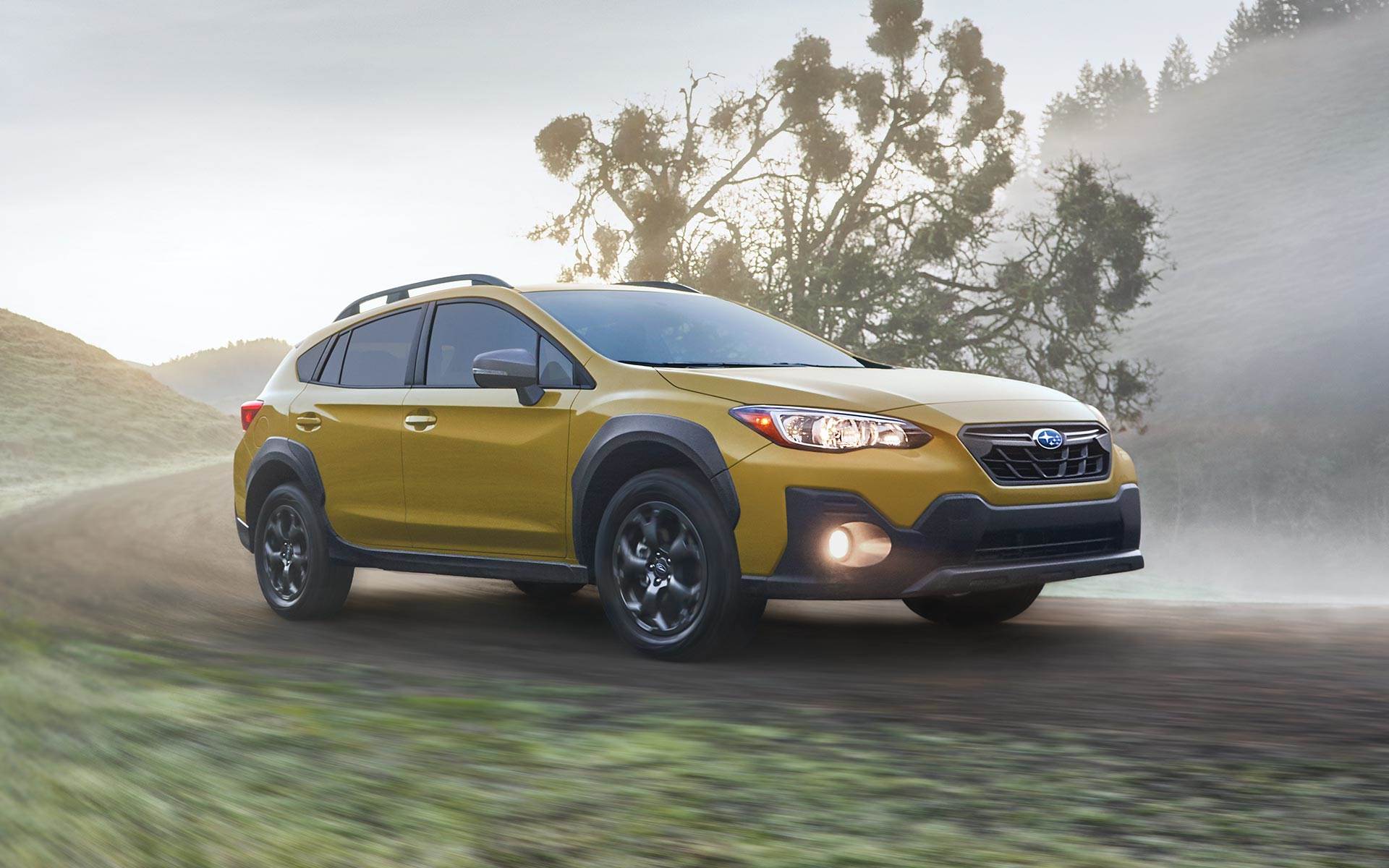 Powertrain and Fuel Economy
Its powertrain features dual fuel engine versions and a plug-in hybrid engine version, making it three engine options to select from. The dual fuel engine versions are a 2.0L engine that provides 152 horsepower strength and a 2.5L flat-four engine that provides 182 horsepower strength; then there is the plug-in hybrid version that alternates between the electric juice filled up by a 120-volt or 240-volt charging outlet in 2 hours or 5 hours respectively plus fuel.
For these trio, the fuel economy sits at 28/33 mpg for city/highway and a combo of 30mpg for the 2.0L engine, 27/34 mpg for city/highway and a combo of 29 mpg for the 2.5L engine, and 35mpg on the highway and 90 MPGe combined for the plug-in hybrid engine.
Trims
Pricing starts at $23,295.
The available trims in this 2021 model are, in order of pricing, the Base trim, the Premium trim, the Sport trim, the Limited trim and the Hybrid trim; the Sport trim makes an entrance in the 2021 model. While the base trim is the most affordable among these five, the hybrid trim is the most expensive of the lot.
Information and Entertainment
These two - information and entertainment - are delivered from the same screen: a 6.5" touchscreen (Base, Premium and Sport) or an 8.0" touchscreen (Limited and Hybrid trims). Bluetooth support, USB port, Android Auto and Apple CarPlay grace these consoles across all the trims and in addition, the 8.0" touchscreen comes with more: an optional nav system, a default SiriusXM satellite radio and some support apps.
Cargo Availability
While the cargo capacity is not as spacious as expected, you can get close to your expectations by folding the back row seat in a 60-40 fashion; this creates some room for more cargo but it does not totally fold away.
Safety
The message for safety is clear in this SUV-Hatchback by Subaru. Tested by the NHTSA and the IIHS for safety and crashes, it received 5 stars from the former and a Top Safety Pick+ from the latter. In detail, its crucial features for safety for the driver and passengers are Lane-Keeping Assist system, Adaptive Cruise Control and Automated Emergency Braking system.
Come get the 2021 Subaru Crosstrek at our Staten Island Subaru dealership at 1257 Hylan Blvd, Staten Island, NY 10305. Our Sales team is also available to serve you on the phone at 888-516-5704 if you prefer to shop from home, stay safe and save time.