Every time we think Subaru has released their very best, they manage to surprise us in ways we cannot imagine. The 2022 Subaru Outback Wilderness is but one of the many releases that not only promises, but delivers over and above. Every part of the 2022 Subaru is created with special emphasis on performance, on appearance and on comfort. The three ingredients to a great off-road vehicle.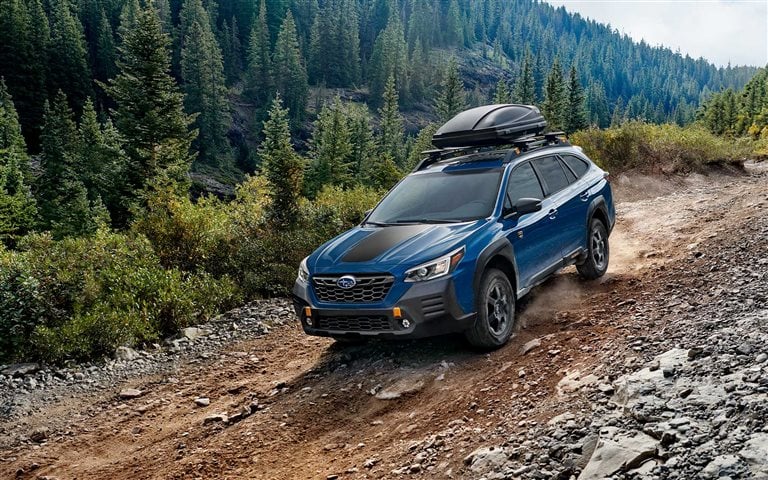 The appearance of the 2022 Subaru outback wilderness island Subaru is perhaps what first draws you in. Available in multiple colors and exterior cladding, your first look will have you pulling out your cheque book. The outback has extra protection around the wheels and lower impact zone to withstand tough weather and the elements. To keep up with this look, the Subaru has special wilderness logos and branding inside and out to create the ultimate outdoor feel.
The tires on the 2022 Subaru outback are all terrain with a ground clearance of about 10 inches, a slight increase from the previous models. This increase, while seeming insignificant is one of the most important factors in determining its ability to maneuver terrain seamlessly.
The roof rails in the 2022 Subaru outback were clearly designed with camping in mind. The roof rack can comfortably hold about 700 pounds, as much as two people as well as their tents and gear.
The engine in the outback was not left behind in this immaculate product. It features a turbo charge 2.4-liter cylinder producing about 260 horse power with a brand new iconic AWD system. Additional features that are noteworthy are the Subaru eyesight safety suite that aids the driver.
At Island Subaru, we have no doubt that you will love this car. We would love to show you more options and help you add this splendid car to your collection.
Do not hesitate to call us if you would like to know more.