Subaru is looking 10 years ahead. Why? Because to stay in business, be it the automobile business or any type of business at all, you have to stay ahead of the game by playing for the long haul. How is Subaru looking 10 years ahead? Through these changes coming your way from Subaru in 2030: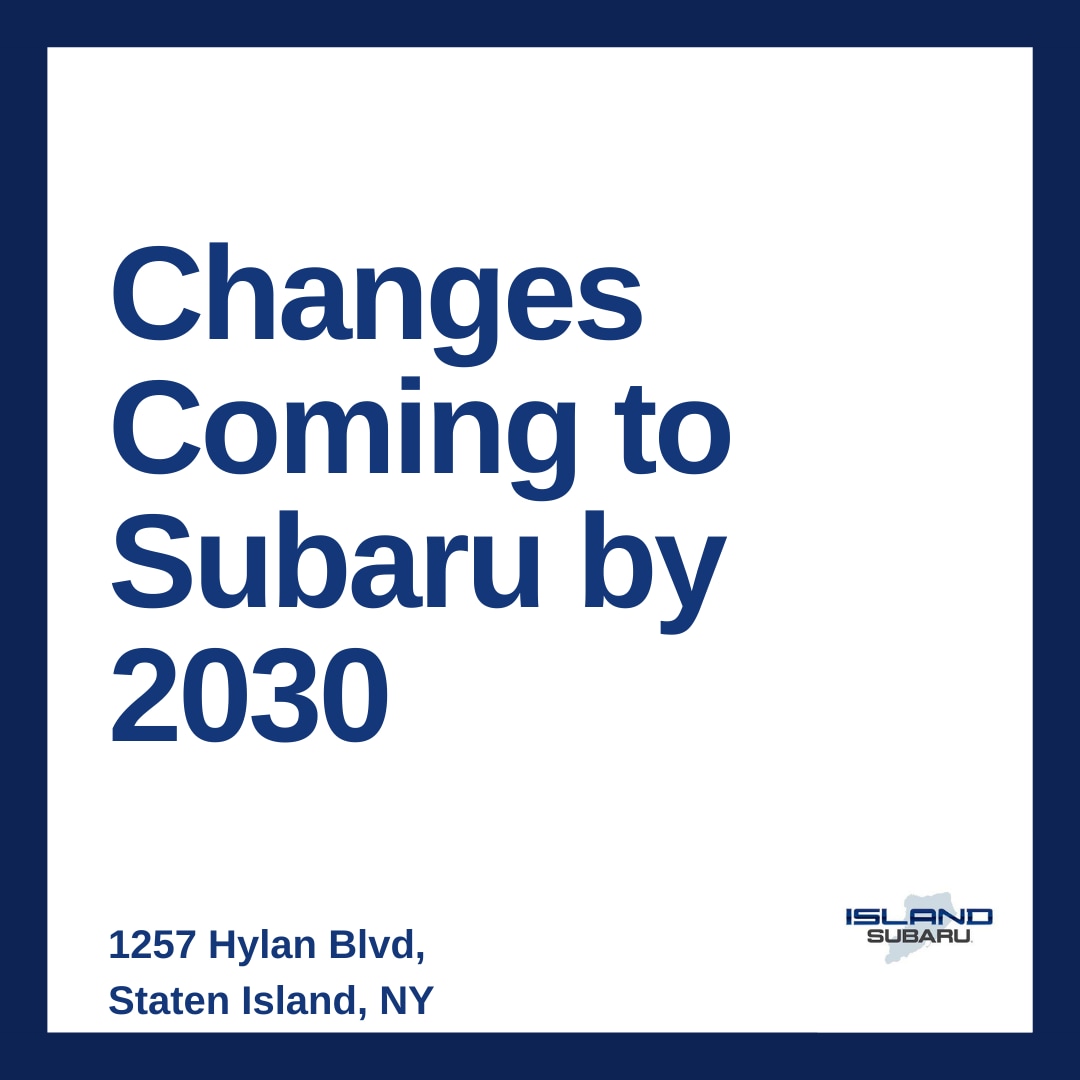 ?
The EV Shift
The auto world is steering from fuel-based and diesel-based to hybrid and EV because EV is the future we saw coming. Subaru sees that too and it has a plan to generate almost half of its worldwide sales (40% precisely) from the sale of EV and/or hybrid vehicles by the year 2030.
Carbon Emissions
To further embrace the fight against global warming, Subaru has a progressive plan to reduce its carbon emissions from its offices, production facilities and other places where it conducts business just within 365 days from 2030. And in 20 years from 2030, average well-to-wheel emissions from Subaru vehicles have been mapped out to drop by 90% leaving the remaining 10% for a later date.
The Subaru-Toyota Partnership
…or the Toyota-Subaru Partnership. However, you like it! This plan has a three-faced phase.
Chief among them is a total electric crossover 5 years shy of 2030. In another phase, Toyota will permit Subaru to use its boxer engine plus its all-wheel-drive layout for its vehicles. Lastly, Toyota's hybrid system will come into play to fully encompass the demands of Subaru's electrification goals in an efficient, time conscious and less expensive method; this is key because it will take Subaru a huge amount of resources to commit toward moving away from its new global platform built for both hybrid vehicles and gas-powered vehicles to a 100% hybrid system but Toyota's hybrid system takes away all the delay.
At Staten Island Subaru Dealership, we cannot wait to see what big changes 2030 brings for Subaru vehicles but while we are still in 2020, we have some vehicles you can purchase at 1257 Hylan Blvd, Staten Island, NY 10305 and 111 Quintard Street, Staten Island, NY 10305. If you prefer phone calls to drop by, call us on 888-516-5704.