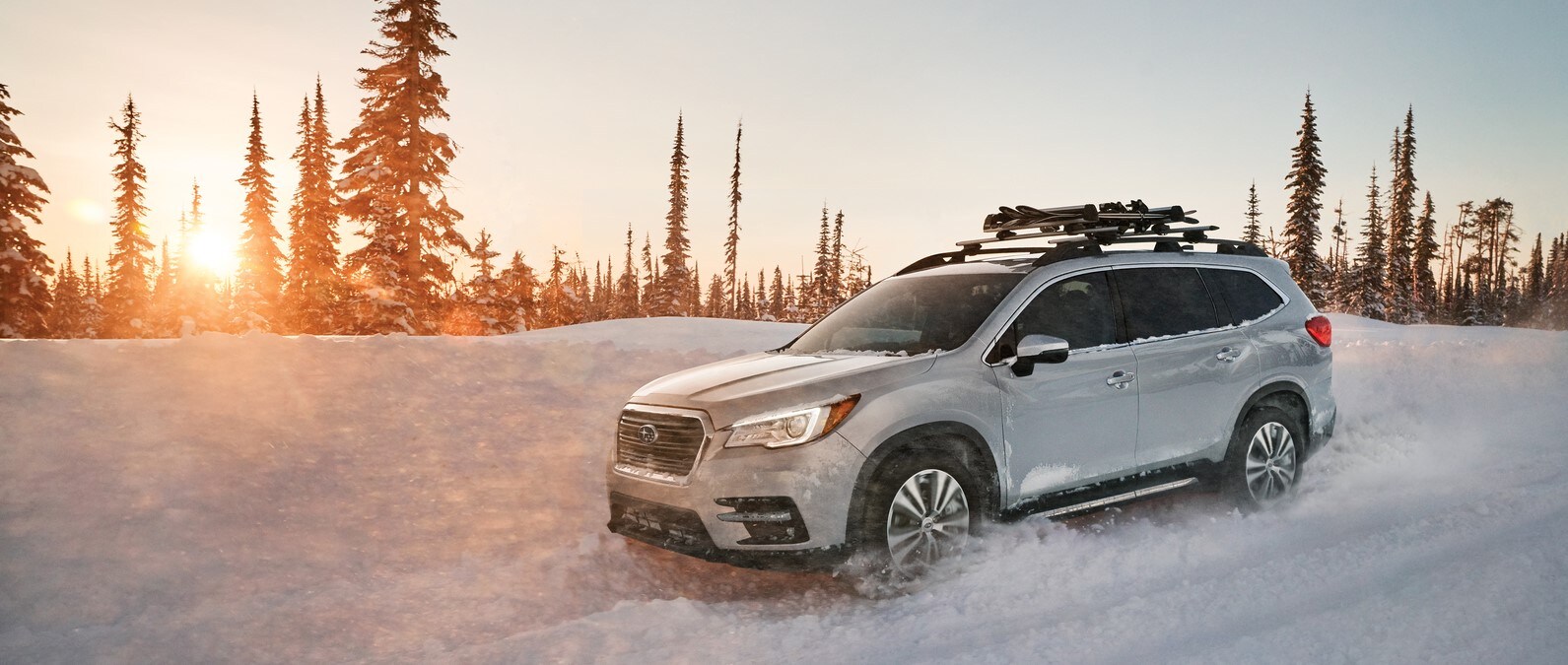 The 2021 Subaru Ascent Is Bigger And More Efficient Than Ever
Cruising down the roads in Staten Island, you are sure to notice the many Subaru vehicles populating the roads. Subaru vehicles, whether SUVs, wagons, sedans, or coupes, are loved by drivers in Brooklyn. They are associated with several advantages that everyone in NYC is familiar with. Some of these advantages include state-of-the-art driver assistance features, all-wheel-drive technology, unique design, and excellent performance. Even drivers who love other brands are switching to Subaru cars due to their friends' influence in Jersey City. One particular Subaru that many people are awaiting its release is the 2021 Subaru Ascent.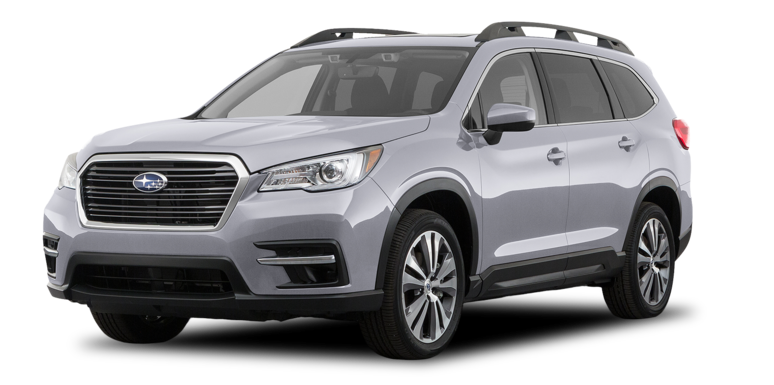 Our dealership did some digging on what the 2021 Ascent can offer our clients, and we got to understand why this SUV is worth the hype it is receiving in Avenel. You can even compare the Subaru Ascent with other popular models as well. Some of the things to look forward to in this SUV include:
Design
Subaru designed the 2021 Ascent to stand out among the previous model years. The 2021 Ascent is bigger compared to the previous model years. It has a maximum seating capacity of eight passengers, just like the 2020 model, but it is more spacious. Each passenger seat has a maximum passenger volume of 153 cubic feet. In the Premium, Limited, and Touring models, the second-row seats are captain seats similar to front-row seats.
The SUV can comfortably accommodate eight full-size adults. The cargo area measures 18 cubic feet, which is expandable to 86.5 cubic feet by the folding down the third-row seats. There is also additional under-seat cargo storage to make sure that the cargo of every passenger is accommodated.
The SUV is designed to reduce the likelihood of accidental spills whenever someone has a drink in the car. There are up to 19 spots for holding bottles and cups in all 2021 Ascent models to prevent spills when the roads are rough around Woodbridge. The rear doors openings are extra wide to allow third-row passengers to access their seats easily.
There is a panoramic roof in the Touring, Limited, and Premium models for an open-air experience and fresh air. You will enjoy full entertainment in all your family adventures thanks to the Subaru StarLink infotainment kit that includes two 32 GB iPads, two Bluetooth headphones, and two iPad cases. In addition to the kit, the 2021 Ascent has a touchscreen, in-vehicle WiFi, voice-activated navigation, compatibility with Android Auto and Apple CarPlay, and a sound system that varies based on the car model.
The car's exterior includes features like raised roof rails and 8.7-inches of ground clearance in all models.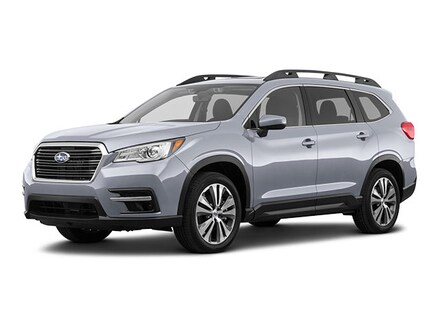 Engine: 2.4L H-4 cyl
,
Transmission: continuously variable automatic
,
Exterior Color: Ice Silver
,
Interior Color: Black
View Details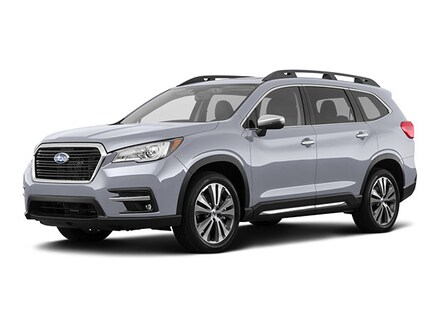 Engine: 2.4L H-4 cyl
,
Transmission: continuously variable automatic
,
Exterior Color: Ice Silver
,
Interior Color: Black
View Details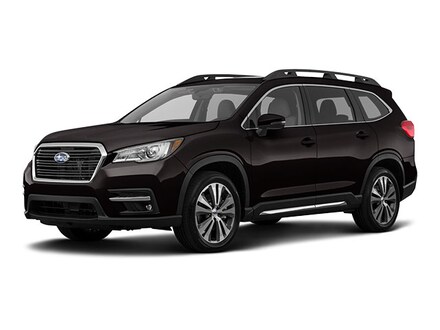 Engine: 2.4L H-4 cyl
,
Transmission: continuously variable automatic
,
Exterior Color: Crystal Black Silica
,
Interior Color: Ivory
View Details
Performance
The engine of the 2021 Ascent equips the car for any challenge. The standard engine is the 4-cylinder 2.4-liter turbo engine with horsepower and torque of 260 horsepower and 277 pound-feet. The transmission of the engine is automatic and with continuously changing speed in all models.
The 2021 Subaru Ascent can tow a maximum of 5,000 pounds of payload. This capability makes it flexible for big family adventures that involve activities like canoeing, fishing, or camping. As such, many drivers with large families in Staten Island are looking forward to purchasing this SUV. There is also an all-wheel-drive system that enables you to conquer all types of terrain.
Safety
Safety features of Subaru vehicles are one of the things that make the vehicles stand out in the market. The body of the 2021 Subaru Ascent is made of high-strength steel, in all models, for maximum protection on the road. The steel makes the SUV durable, rigid, and quiet when you are driving. EyeSight technology offers you plenty of assistance features such as warning you when you track off-lane, monitoring the traffic ahead, detecting rear-end collision, and applying automatic full-force brakes.
See the Subaru Ascent at Island Subaru
The 2021 Subaru Ascent is available at Island Subaru, and we're excited to show you more. Stop by today, and we can get you started!