Spring is the perfect time to maintain your vehicle. After a rough winter, your car, truck or SUV could probably benefit from a few services. That is why Subaru is offering the Make Love Last Spring Service Event. From March 1 to April 15,
schedule vehicle service
for your Subaru to keep your vehicle going just the way you love.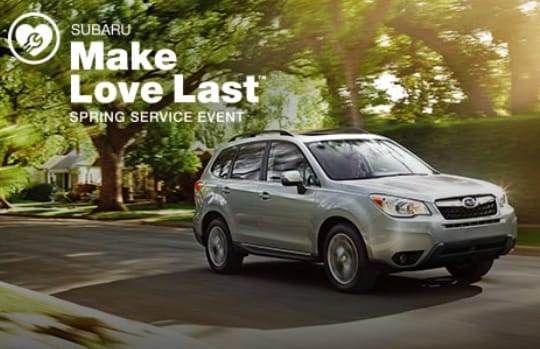 read more