The 2022 Subaru Love Promise Community Commitment Award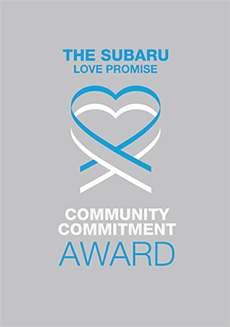 We've been nationally recognized for our dedication to our community and the Subaru Love Promise.
We're honored to receive the 2022 Subaru Love Promise Community Commitment Award. This award nationally recognizes Subaru retailers who are making the world a better place while demonstrating an outstanding commitment to supporting passions and causes in local communities. These efforts are focused in important areas such as the environment, community, health, education, and pets.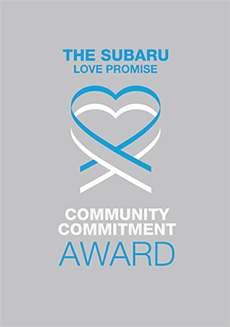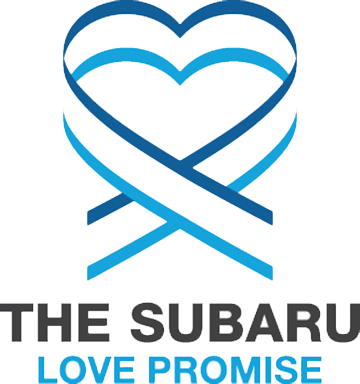 What is the Subaru Love Promise?
Subaru and our retailers believe in making the world a better place and the Subaru Love Promise is our vision of respecting all people. This is our commitment to show love and respect to our customers and to work to make a positive impact in the world.
How is Island Subaru dedicated locally to the Love Promise?
Our Love Promise can be seen in various partnerships with local charities and non-profits. We're grateful for the opportunity, not only to be a part of our community, but to serve it as well.
Love Promise Stories from Island Subaru
Subaru and Island Subaru believe in making a positive impact on the communities in which we live and work. We uphold that belief through our Love Promise Community Commitment. Every month, we select inspiring stories from customers and partners from around our area who strive to support our collective commitment and feature them here
Into the Wild - Jakub Z
The continued support Island Subaru provides is incredible. The staff's expertise is always on hand, whenever I'm planning a trip. My first outing after purchasing my Subaru Outback, I was planning 1,000 miles on the road & traveling to high altitudes. In preparation the service department was kind enough to change out my oil & keep me fresh as well as provide recommendations on how to keep the car operating safely at high altitude & steep grades, especially on where to keep an eye on my temps & how to maintain speed in low gear. I'll always be back to make us of their expertise when it comes to taking care of my subaru!
---
Subaru saves pets - Melissa F
Angels On Earth Rescue, Inc is a 501c3 non-profit organization in Staten Island, New York that is dedicated to save homeless, neglected, abandoned, sick, injured, or abused animals from death row. Whatever the reason, these animals deserve our help to be saved and have a second chance at life. All animals in our care are spayed or neutered. They also receive all life saving or necessary medical attention. When these animals in our care are emotionally and physically healed, we search for the appropriate loving human companion for each–ensuring a loving, permanent home. We are very grateful that Island Subaru offered to partner with us for the month of October to help our rescues that we take in. They offered to make a donation towards our rescue that will help fund necessary Vet visits, any medical needed , Medications and food and toys for the animals in our rescue. Without donations to help us out we can't continue to help save the lives of animals and give them a second chance at life with a loving family and home. One of our rescues that we took in the month of October his name is Wyatt. He is a Shetland Sheepdog. He was left abandoned on the side of the road by his owner. A good Samaritan took him in and cared for him .Then reached out to us to take him into our rescue. Wyatt came to us with no medical and was not well . He was so happy when he came to us he couldn't stop thanking us by giving us lots of hugs and kisses. We medically took care of what was wrong with him then got him up to date on all his medical he needed to be considered for adoption. Wyatt got adopted to a great family, getting all the love and attention he deserves and will never be abandoned again. Happy endings like Wyatt's is the reason why we love rescuing animals . The best stories have happy endings ,and if we had it our way ,every dog and cat would be living happy ever after in a cozy home with a loving family .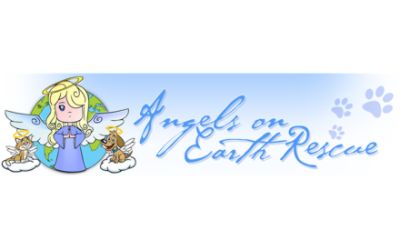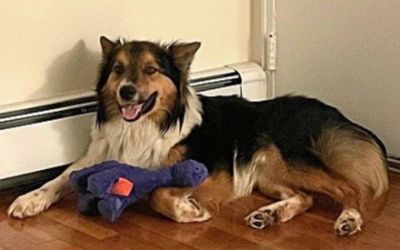 ---
Into the Wild - Jakub Z
Several months after welcoming home my Outback Wilderness I decided to christen the car with an inaugural road-trip in the North-East & a drive up an incredible peak. Having broken the car in on harsh NYC streets, I thought it best to get some advice before embarking on the expedition my friends & I had planned. Consulting with my family at the Island Subaru showroom about preparing my car for high altitudes & what to expect, I was educated about & shown how to keep an eye on my tire pressure & oil temperatures (awesome views in the multifunction display & on top of the main display!). Following my education in the show room I was escort over to the service dept. where the technicians went over what to expect when climbing & descending the mountain, how to maintain low gear & were kind enough to make sure my oil was changed so everything was nice and fresh for the trip! Confident in the abilities of my car we set off, cannonballing through the night from NYC to Maine, letting EyeSight's adaptive cruise control ease the strain of the drive & trusting the blindspot monitor when the rains obstructed all our vision off to the sides. On a single tank, we arrived at our hotel in a lovely New England. After a night's rest we carved our way from Maine to our destination, Mt. Washington, home of the world's most unpredictable weather. Arriving at basecamp we prepped for the drive up, checking the pressure & switching the monitors to be able to check our temps then started out ascent up the tight road. Taking full advantage of the front view camera we made our way confidently up to over 6,000ft above sea level & into the clouds without hassle. Thankful for the heated seats after spending time in the freezing weather, we made our descend using the guidance from the staff at Island Subaru to keep the car in low gear & making sure to stop and keep the car in the normal temps, we completed out expedition feeling like we had barely scratched the surface of the car's potential. So of, course we found an abandoned quarry to have some fun in on the way home. :) For me the capability of the outback for road-trips is unmatched, as is the knowledge & heart of the dealership behind me. There is no greater source of confidence than having the knowledge they can impart on you or knowing that they are there to support me every step of my journey as part of the Subaru family.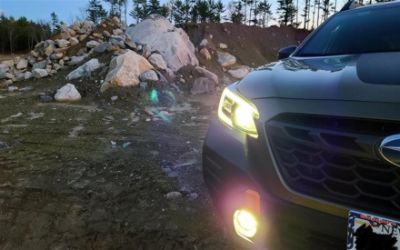 ---
Hurricane IDA Conquered - CLARISSA V
I have a Subaru Forester and I drove through Hurricane IDA with no issues. All other vehicles were stuck and flooded. This vehicle's AWD system is phenomenal!! I even pulled another vehicle to safety! This vehicle is a tank!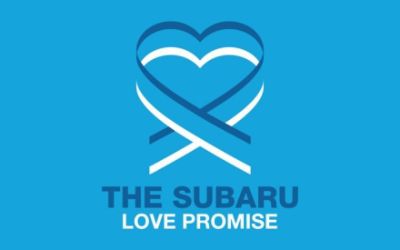 ---
Janet Cabat - JANET C
MY 2018 FORESTER SAVED MY LIFE! I FLIPPED AND BECAME OVERTURNED ON THE STATEN ISLAND EXPRESSWAY. THE FORESTER WAS TOTALED AND I WALKED AWAY WITH A SMALL BRUISE, THAT'S IT!! I WILL NEVER BUY ANOTHER BRAND AGAIN. I WILL ALWAYS BE A SUBARU OWNER. THANK YOU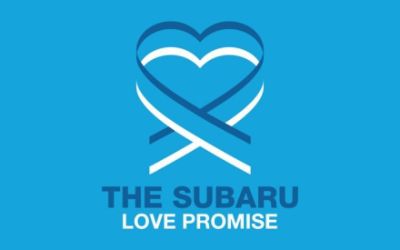 ---
Doesn't get any Better - Naile T
Currently in our household this is our 3rd Subaru. I cannot express how much joy it brings to know that my family and I are in safe, reliable and must say stylish cars. Being able to work at Island Subaru and be a proud Subaru owner means so much to me as a single parent. Having the pleasure working with such amazing team and especially management makes life so much better. Seeing first had on how efficient and effective the process is. Working somewhere that you are so proud and believe so wholeheartedly in a product that one you purchase it for yourself but also for your family and friends. Thank you Island Subaru!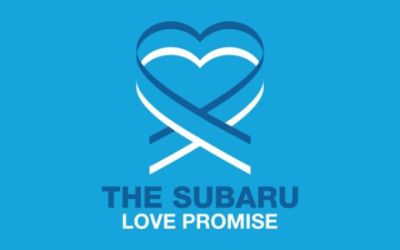 ---
Amazing - Diana V
I was lucky enough to go to Island Subaru. There are not enough words of praise out there for the way I was treated through the entire experience. You can tell this dealership has amazing leadership. The entire process was comfortable, enjoyable, and educational. I did not feel pressured and was not only welcomed by the salesperson but also management made it a point to come over introduce themselves and see if I had any concerns throughout the process. This dealership is exactly what other dealerships should follow and mirror the process and the way customers are treated. Thank you Island Subaru.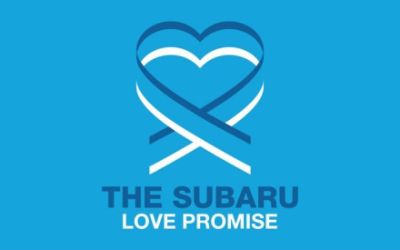 ---
Subaru Helps Battle COVID 19 - Laura G
Subaru Share the Love Impact Story Richmond University Medical Center Staten Island, NYC When we received the check from the 2019 Subaru Share the Love program from our local partner Island Subaru, it was at the height of the COVID 19 epidemic in NYC. Our hospital, Richmond University Medical Center, is in Staten Island, a borough of NYC. Staten Island has had the second highest COVID 19 infection rate of all the NYC boroughs, and over 1,000 people in the borough have died due to COVID 19.We discussed the use of the 2019 Share the Love Program with Marcello Sciarrino, the owner of Island Subaru. In the past, we have used the funds to help with our new emergency department project. However, when the check was received this year there were immediate needs to support our hospital during the COVID pandemic. Marcello generously allowed us to use the 2019 Share the Love proceed for COVID related expenses our hospital was experiencing. These included:Stocking supplies of personal protective gear for our workers. Purchasing and renting HEPA filtration machines to transform rooms into negative pressure rooms. Any hospital room with a window can be made into a negative pressure room with one of these machines. The negative pressure room is a standard procedure in managing airborne infectious diseases such as COVID and keeping the virus from contaminating other hospital areas. At the height of the pandemic we had 210 COVID inpatients so these machines were essential for infection control.Upgrading our anesthesia machines- these machines can also function as ventilators, which were in short supply in NYC.Upgrading respiratory equipment such bipap machines and other breathing devices other than ventilators that have shown good outcomes for COVID patients.We thank the Subaru Share the love program and Island Subaru for helping our hospital so much during this unprecedented health crisis. Thankfully, Laura Gajda Vice President, Development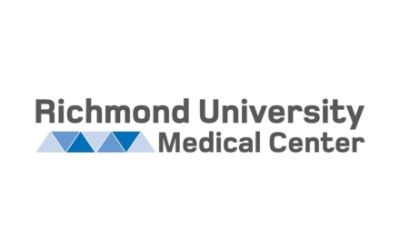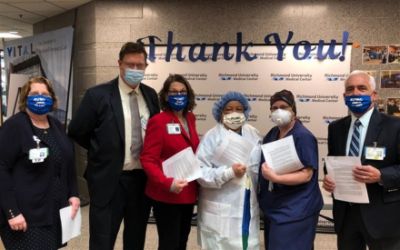 ---
New Impreza - Mark R
Yesterday I had an appointment with Island Subaru to purchase a new car. I was amazed at how the transaction went. I have to say the best experience buying a car. No hassle, no haggling, all upfront, and no games. Thank You Island Subaru. I didn't call out any salespeople. But I do want to recognize the team at Island Subaru.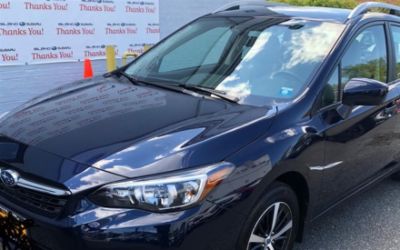 ---
Sharing the Love at Island Subaru - Joseph L
Barbara Ann and I are just so happy with the whole experience we received at Island Subaru, thanks to our salesman Max. I told John on the way out how appreciative we were and how good our salesman Max was. The love and excitement we had while dealing with Max was unexpected.Now I'm trying to convince my kids that this "silver" is not a lame color, and can't wait to be able to show them in person. A few days later and already the wait is somewhat torturous. So, thanks for the update, and keep them coming! I thought they wouldn't be necessary, but instead, it just fires up the excitement of getting my brand new Ascent!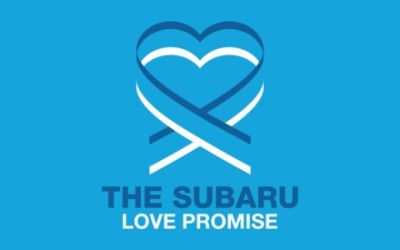 ---